Sigma Tech Park frontage cleaned up by ERM employees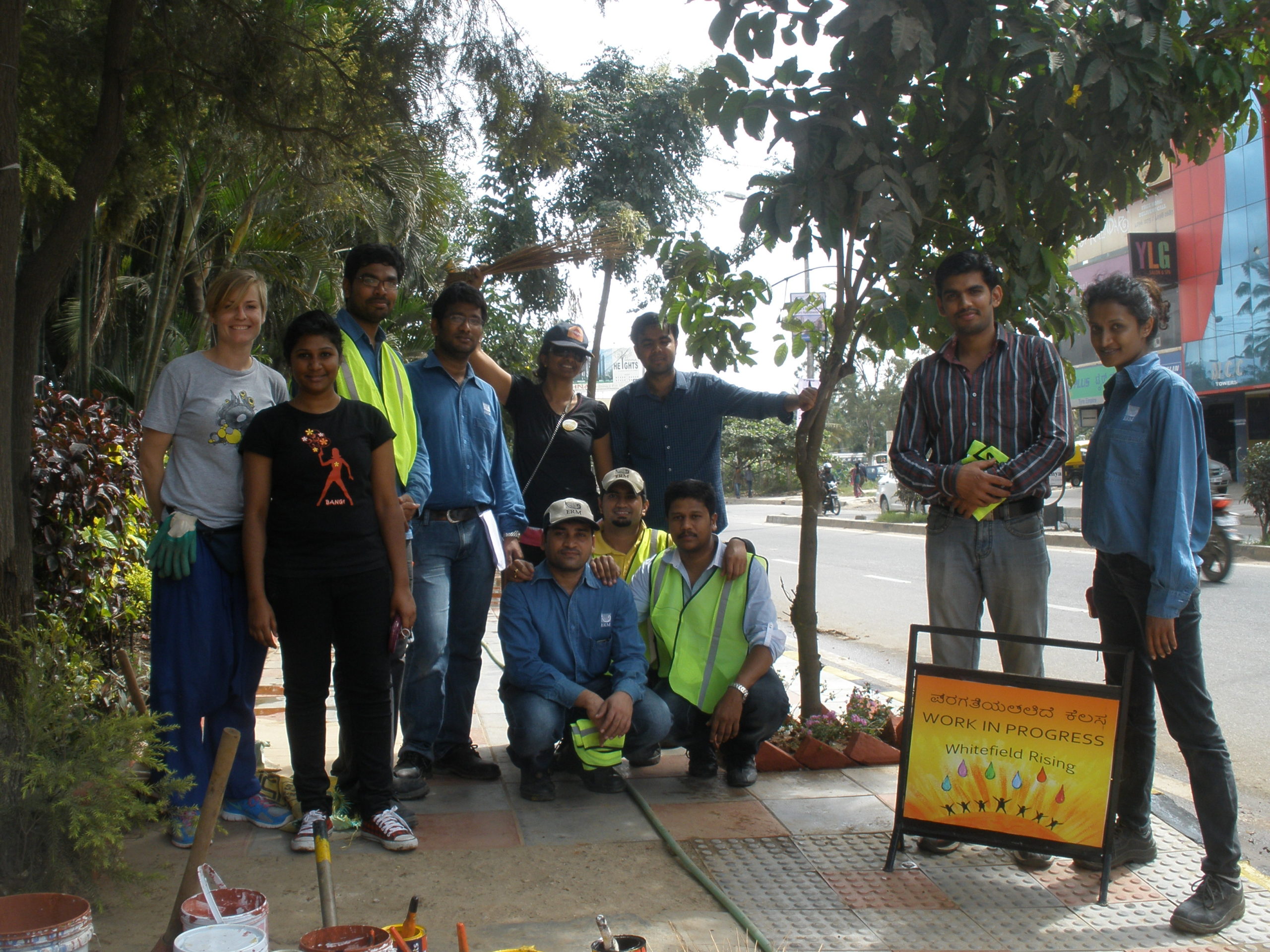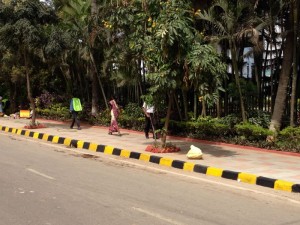 ERM (Environment Resources Management) organizes a cleanup event or community drive once every few months. This time around while scouting for possible options in Whitefield area they came across Whitefield Rising.
It was important for them to choose an event in the Whitefield area since most employees reside here and hence participation would be best. Also, initiative in a park far off was out of sight and out of mind. Outside Sigma Tech park was a good start. It was a small stretch that was not in terrible shape, but with scope for improvement.
The work involved
Clean-up. Sigma employees frequent the chai shop for tea and there were a lot of wrappers strewn which were cleaned up
Base of the trees were spruced up by laying bricks along the sides and planting a few `lantenas'
Pavement areas that were broken were mended and edges painted.
A bench placed at the coconut vendors stall (near to the exit gate of Sigma) and sufficient dustbins provided.
Post completion of the event, Sigma Tech Park has continued maintenance of the area. This is key to success. Go Sigma Tech Park and the leaders from ERM group that initiated this change. We thank the sponsors at Angel Prime.
---