VarthurLake.com, a citizen led effort to sage guard and rejuvenate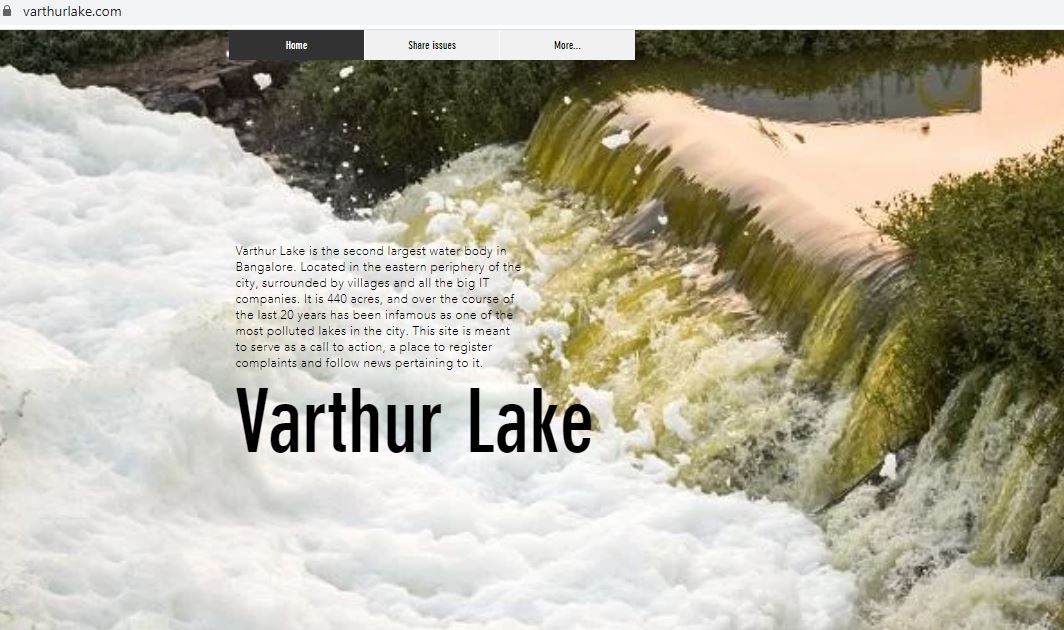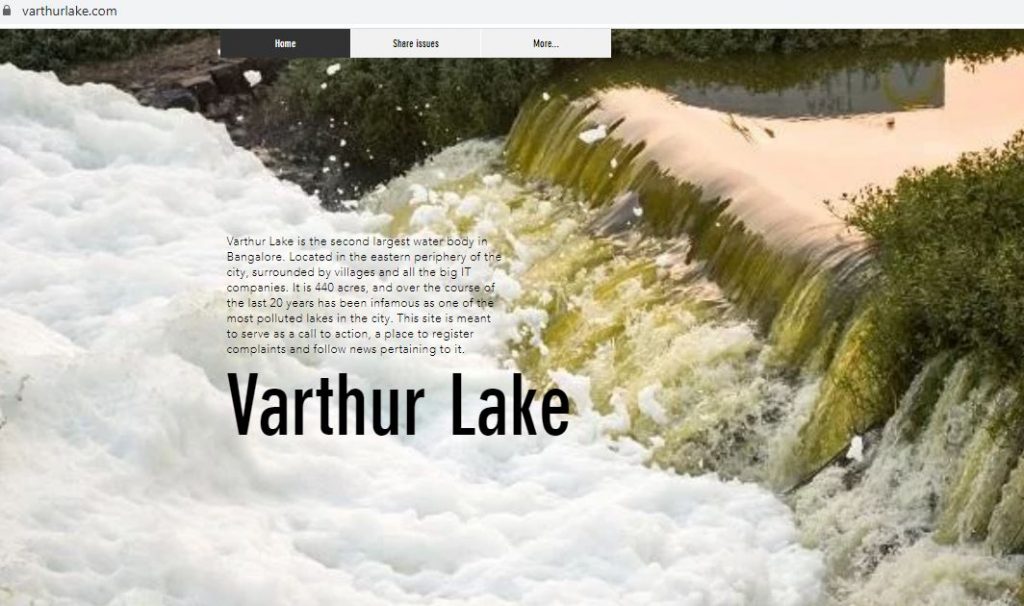 The second largest water body in Bengaluru, #VarthurLake has over the last 20 years declined from a lake people used to fish & bathe in, to a cesspool that froths & foams.
Over the last 5 years, much has been done by team working relentlessly to push forward.
A challenge to safeguard & rejuvenate has been data collection. An easy way is to collect issues & problems, as articulated by Prof TV Ramachandra of IISc.
http://VarthurLake.com is an effort to easily gather info & concerns, to inform rejuvenation plans.
This is an effort to collate real time information to inform the plans and rejuvenation of the lake.
All information shared will be used for lake and be in the strictest confidence.
Please see concerns and share.