Come, be a part of this movement.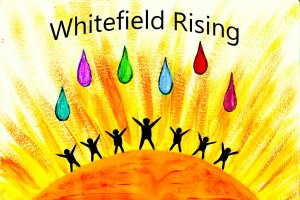 Join our Facebook Group
Tell us what your interests are or just subscribe to our newsletter here.
Attend an event that we will post on FB, this website and include in our emails.
Respond to a call of action. Right now, its simple. Register to vote and Segregate!
Join an existing focus area. Just write in and share your interest and we will hook you up.
Take an initiative and lead. You could be deeply passionate about the butterflies in the area or have a whole different passion you want to work on. So long as it makes our planet better, you have our support.
Or just write to us at hello@whitefieldrising.org
Our success is from our strength in numbers.
Volunteer
We are having a blast and slowly learning it's the first of its kind in possibly India! So come make history.
The reason this is working for us is the below.
No compelling reason to join other than to exercise your passion. We are not here to save the world or Whitefield. We are each of us doing this for our selfish selves. Therefore there is no judgement of anybody else. It's just like our job or hobby. We do it because we want to.
The energy from like-minded people is amazing. The group mostly has those people that are in it because they can't imagine not making time for it. So we end up bonding deeply and having a lot of fun.
No meetings! We get together wherever and whenever. No fixed regimen like Sunday morning 10 am. We all have families or other activities. A lot of our work is individual or in small groups. So for those we can just get together onsite as needed.
No judgement on how much you contribute. Since we are doing it for ourselves, we really don't worry about what you do for yourself.. Take a break when you want, drop in and out as needed.
Feel free to preview all the NGOs in the area so you can see where your time is best utilized.