How It Started
Jan 2013: Setting: The Zone Studio for Pilates, Whitefield.

Anjali our superb world class Pilates trainer who runs this studio with her equally world class trainer husband Sharat laments,  "This tree wrapping around our studio sure is going to go now that construction has begun and its branches are in the air-space for the new building". Nitya, who goes there for humility lessons more than Pilates resolved to go find out how to save the tree.
Feb 2013: Setting: Email Exchange between a locally influential figure and Nitya Ramakrishnan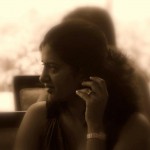 Nitya: "Help! Going  by what appears to be common practice in Bangalore, this old tree is going to be chopped down. I asked all the various "tree" groups and the answer appears to be that short of chaining myself to the tree, there isn't much we can do. Can you help?"
Influencer to Nitya: "I can try to save that one tree. But what about the rest? You citizens must rise up to action."
And so it was that Whitefield Rising was born. What were we citizens doing? We walked right by pot holes, trees being cut, kids who should be in school but not and the like. It was easy to sit back at home and  have intelligent discussions over why India was the way it was and how "Indians" were "Like that only" and that the corruption was the cause for everything. It appeared we were absolving ourselves of any citizenry we needed to demonstrate. Do we know what we deserve? Do we bother to understand and elect who we believe will lead us there? Oh no. There was quite a lot we could do and weren't. Ask not what the country can do for you. Ask, what you can do for the country.
Mar 2013: Setting: 1st Whitefield Rising meeting at Prestige Ozone
It was one thing that two people thought a citizen movement was the answer. It was quite another that on March 10, 2013, 50 people attended the very first Whitefield Rising meeting. Much preparation was done in advance and in those 2 hours, we split up into focus groups that would take us all further in the areas concerning us most.
Apr 2013: Setting: 2nd Whitefield Rising meeting at Prestige Ozone
The same people were back at the meeting! To share what we had learnt and to discuss how to proceed. These 50 people are the reason Whitefield Rising took off and is where it is now. They believed in the movement and made the time and effort.
June 2013: Setting: Whitefield Club. 1st ever WR event. Focused on Awareness for segregation.
1st waste management session held where our Corporator and BBMP were both invited. We exchanged notes and committed to various things. They didn't all happen :). But in the process we learnt a heck of a lot.
Since then, the group has steadily made progress. Every week sees new people, new blood. There is no format. We don't have long meetings. If you are keen to do something, we just all work together and help you do it. Eg: Gopi wants to plant trees on the streets.  Well, let's find out where to source those trees from BBMP for free. Let us understand the local situation and how you will keep it watered in the summer and not eaten up by the goats! That's it.
Sep 2013: Setting: Ramagondanahalli
The first spot fix ever by The Ugly Indian. We get a huge compliment from them. They haven't seen anybody like us :). We feel it.
Dec 2013: Setting: Memorial Church
We just executed the first difficult Spot Fix on our own entirely. Smoothly. We are here to stay. People that are coming to it like iron filings to a magnet can't be stopped from working. Day and night they are thinking about this, coming up with ideas. The WhatsApp groups are buzzing with pictures being taken all over the place and shared with all. Whitefield can be a model town for India. Do we dare dream?
What if we all segregated and the load of garbage on our system was down by 70%
What if all ugly spots were cleaned up and we had a way to keep it clean?
What if we could have better roads
What if we could improve traffic just through better driving and parking practices
What if we could help those in need right here in Whitefield so they could help themselves
What if we could manage the stray population by determined neutering and organised feeding so they are not a threat
What if we could reduce our water consumption and allowed our ground water to recharge
What if we could say no to "Plastic bags" in Whitefield
Do we dare dream?What might this dream do to the rest of Bangalore or India if this became a reality?
Whitefield, are you ready?