RMV Wines Spot Fix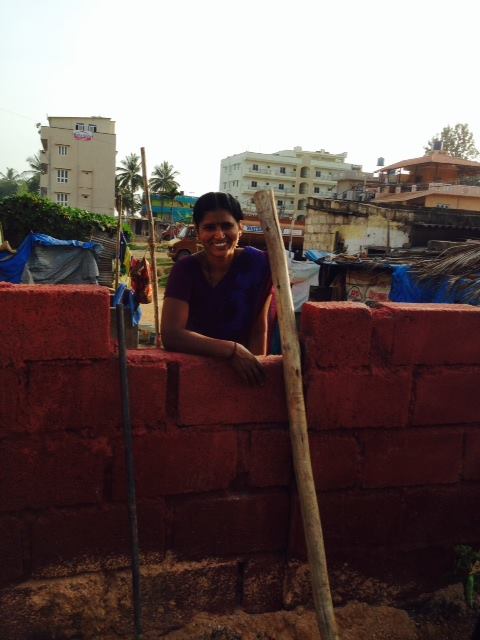 If there was ever one big transformation, this was it. This took 2 days. 2 communities and TUI.
History: This was an unofficial garbage dump with official looking cement rings. Bangalore is supposedly a Bin-Free city (Garbage free would have been better), so these Cement Rings should no longer exist.
This fix required some homework. The slum behind was polled on what went on here as were the neighboring shops. The wine shop next door became a friend. It was seen that many drunks at night needed to use this place as a loo. Children too used this as a loo.  At night, the lighting for the spot was non-existent making the place even better to dump.Ramagondanahalli dump on the sidewalk got spruced up, this one saw even heavier use. So the fear was, what would people do if this one went away too?
PROCESS
BESCOM/BBMP were requested to install a lightbulb that seemed to have been fused for a while. Done
RMV Wines was requested to allow use of their sewage pipe so "wonderloos" could be installed outside. Done
The place needed to see new use – so a park was conceived by TUI with a winding path and mounds of grass that would make it green instantly. Done
The transformer on the footpath that took up the whole walking space became less relevant after the winding road in the park became the way to pass the transformer. The transformer too was improved with edging around it so people wouldnt injure themselves on the iron rod that seems to always jut out – somewhere around a 10 year  old's head height.
2 days of very hard work paid off. Comments included one from the Blacksmith next door "I could not have even dreamt of such a thing".
The wonderloo sees so much use that one wonders why it cant be everywhere. Now if only women and children could be given a dignified option as well.
MUST WATCH VIDEO