Whitefield's Community Store : RE-STORE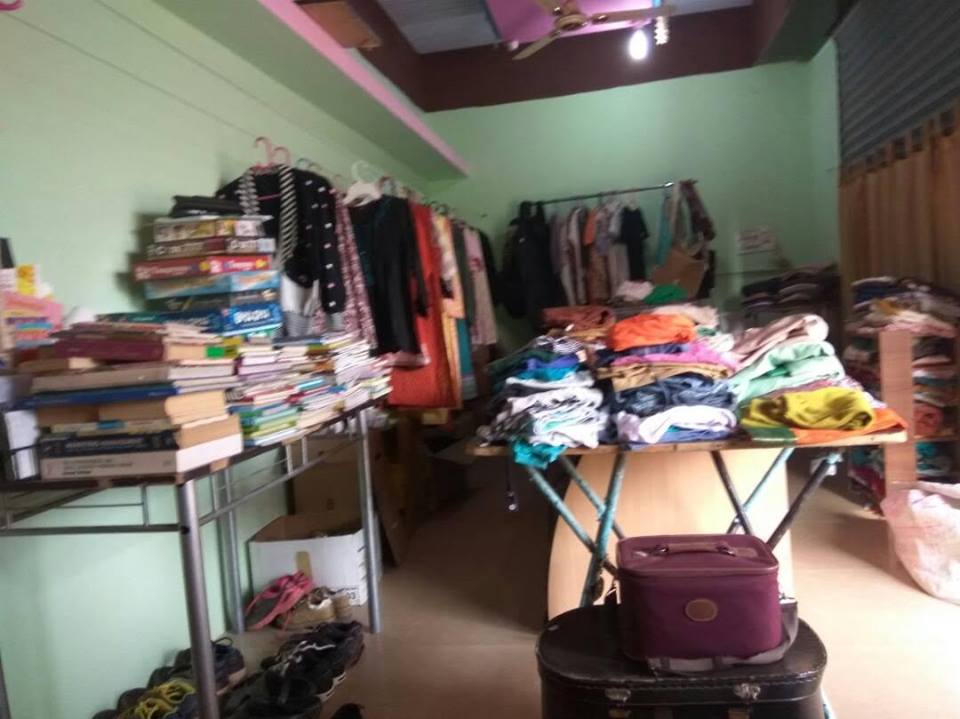 Many thanks to all our donors whose contributions have been invaluable thereby ensuring a steady supply of inventory for sale. The items have been highly appreciated by the customers of the store and they have been amazed at the value of items available in the store. Some of the products are brand new with store tags still intact.
One request is that please drop in either to donate your items or just to see all the items for sale in the store. Who knows, you may find a treasure that you have been seeking all along given there is a wide variety of items to choose from for you and your kids!
There is a very good collection of toys, books, bags, artefacts and of course clothes awaiting all of you.
Re-Store also now provides a Saahas E-waste Drop off Bin. So you can shop while you drop your e-waste!
Sharing some very precious images of our models from the store over the past month.
Do come and support Re-Store!
If you have queries, do contact Devyani at devyani8@gmail.com
Location: Re-Store
4th Cross Rd, Vijay Nagar, Whitefield, Bengaluru, Karnataka 560066
https://www.google.com/maps…
News coverage