What a determined group can do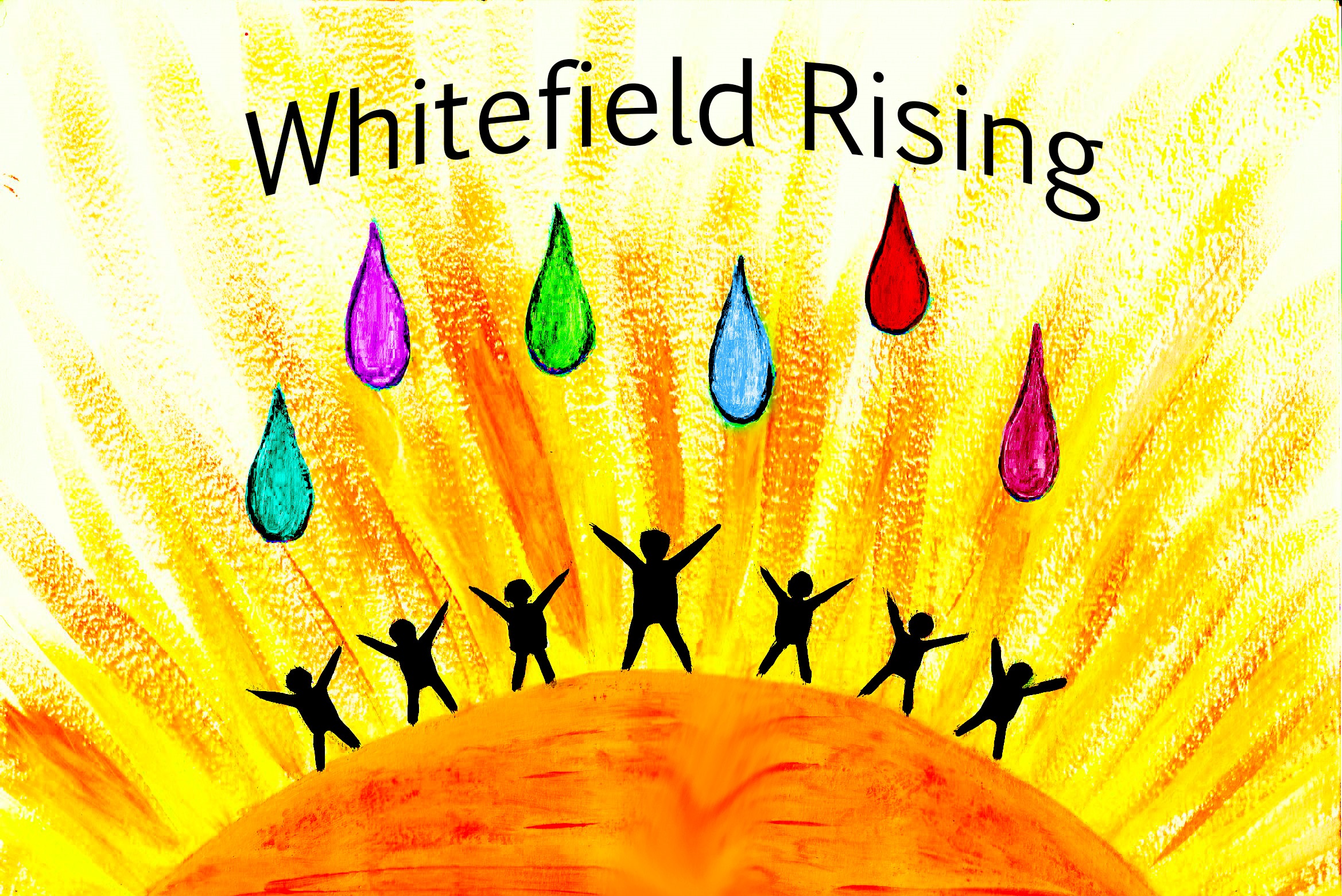 Dear All
Over the last two years of working together we have achieved a HUGE amount. The charm of the movement has come from our freedom to flex ourselves in the area of our choice. Along the way, we have also learnt from each other! More of us are taking the bus or walking. Even more are segregating their garbage, voting or leading such initiatives having learn from others.  And collectively, we are inspiring many others who write in everyday to join us or begin their movements of change.
To that end, here is a note on what folks in our midst have been able to achieve that are easy to replicate and if done en masse across Whitefield, we would see a very visible difference.
Spotfixes- ie sprucing up public spaces. This means there are atleast 50 places around Whitefield where, thanks to a citizen, we are NOT stepping on garbage or ditch or such. This started way before Swaccha Bharat and we are proud this remains a regular activity. This has slowly evolved into "OWNING OUR STREET". Brookefield Layout, Nellurhalli Rising and ECC Road are 3 brilliant such examples. Our dream would be to have each street in Whitefield thus owned.
100+ Communities segregating waste. Which means this many people have only 20% of their waste now hitting landfill! . Many of us in this group have been inspired to initiate Waste Management in our own communities having taken inspiration from the learning.
Waste to Wealth for our own women program. Many of us are steadily powering this great success story by merely giving our used (but clean) tetrapacks as raw material and purchasing great hand made projects from Joy at Work.  Kids are being sent to school thanks to this!
Many of us have realized the low hanging opportunity in refusing plastic bags from shops thus influencing the shops themselves to propogate the idea. It is a win win for the shopkeeper due to reduced costs as well as for the environment.
VOTER registration drive – that realization that unless we influenced who we elected, we have no hope of achieving the real big changes badly needed in our area. Many many now joining the real fight to get their names on the "deliberately elusive" voter list.
Working with local governance and signing up to work as Ward Committee Members overseeing ward works.
Traffic Mess Observation and a minimum realization that standing at Junction corners instead of Bus Stops or driving on the wrong side of the road/on the foothpath is NOT helping traffic. Choosing the least footprint option for mobility is clearly the best way to reduce traffic.
Volunteering whenever possible. The citizen Traffic Wardens are a great example. Others include simply responding to an ask.
Water Awareness and thus a realization that we ourselves have within our control answers to water self-sufficiency. Many are writing to our water group to find improvement opportunities. Reduction in water consumption is the only way.
Saying NO when asked for a "bribe". Thx to efforts by many, we are able to get BESCOM transfers, Water Connections and House registrations/Khata Bribe free!  Our officials in the area are aware that WR folks will not pay.
Dedicated neutering of hundreds of dogs thus steadily reducing the stray dog population in the area – D
umas Animal Welfare Trust is now set up and running
Spotting idle youth and helping them by channeling them to courses like the LifeDream course.
Seizing the many opportunities to fund deserving childrens education as well as teaching many of them in Government school.
Encouraging those below the Poverty Line to take charge of their health and also avail of Govt Insurance schemes such as VAS and RSBY
If all of us were doing the above in Whitefield, we could have a huge change.