A Seat at the Table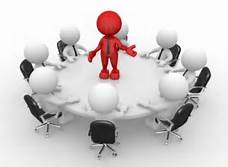 An Honest Reflection
This  Republic Day we noticed that those champions that have labored over community upliftment are being recognized in so many different ways everywhere. Media recognition, Chief Guests at various functions, Conducting waste management sessions or Solar Energy sessions, our people are everywhere. Many are happily utilizing the holiday to "work". So what is it that keeps us going almost 3 years in? Have we even achieved anything tangible? We ask ourselves this very question.  The answers are best seen by reviewing some real examples.
Seat at the Table with the Government
As we sat at a key seat alongside CEOs from Karnataka in dialogue with the Industry Minister, Bangalore Minister and other key Government officials, we finally recognized that we really had a seat at the table and the Government has indeed been responding. Here is why we feel that way.
When we started Whitefield Rising, we thought we wanted to have nothing to do with the politician and the government! In our eyes, they were all tarred with the brush of corruption and inefficiency. But over the course of time, we realized that there was no way out but interact with them. So we did. We influenced, cajoled, protested, became experts and more. We learnt that for large projects we had to work with the State and Center. But equally important was the local Corporator who could wield his power to influence development or stop it. Anu Parekh, Anjali Saini and Elan K are three such examples of people that have been steadily at it for years now.  Take a look at some of the large Infra projects we have been able to influence.
1) BESCOM
 GOK Modification work completed in entire Whitefield for more than 750 switches (you will not see protruding angles hazards )
Transformers are being upgraded & possibly shifted from Footpaths
Immediate restoration of road after attending emergency services as per specification
Tree trimming system in place before Rainy seasons
Meter transfer without bribe
2) BWSSB
Sewage line connection in majority of Whitefield areas synchronised before road works (Wow! This is a huge one)
Sanction of extra amount for road works due to deep road cutting
Extra amount sanctioned for 110 village areas which was not part of this project but under SFC
Connection Mela at apartment complex will start soon
3)BBMP
Many design improvement suggestions were included as part of the Signal Free Corridor project

OFC ducting on Foot path work started – this is huge! This means in the future OFCs wont have to dig up the road each time they felt like it.
Road digging protocol – online system in place
Co-ordination of various agencies such as BWSSB, GAIL, BESCOM, OFC Companies before SFC – without this we would have seen chaos as terrible as BWSSB or BESCOM digging up right after we finally got a semblance of road
Khatha registration without bribe – hello? Are you still paying a bribe? If so, you are contributing to our problems. You no longer need to!
4) Public Transport
Planning & co-ordination of various departments before Metro works

BMTC to provide more connectivity form Bypanhalli to ITPL & EPIP

We are joining hands across groups in the city and demanding that the government leverage the existing railway infrastructure and better improve our Suburban Rail connectivity – why does Bombay have " excellent local trains" and we don't? How easy it would be to hop into a train in the city and reach our Whitefield stations?
Hoodi Railway Station work will start soon


5) Others Work in progress
Varthur Lake rejuvenation

Better Connectivity via elevated roads, wider roads and fast execution of Metro

Mechanized cleaning of roads

Improved Garbage management
But equally important has been our engagement with local governance. The Corporator we learnt is all important. On the surface of it it may not seem so since his allocation is usually just a few crores for the whole ward for the year. But her/his influence is far beyond that. S/he is after all closest to the corruption chain. Government work like laying of pipes requires the Corporator blessing  At a ward level, the corporator was the local kingpin and one needed his "protection".  It hasn't been unusual at all for us to be surprised at finding those working on the ground beaten up on a regular basis.  Understanding this led us to the realization that the only thing that we could possibly influence the situation with was our "vote". So this year we decided to do just that. At first we tried to get everyone to vote. But that change is not easy. So many people have various reasons to not vote. But on closer analysis of the numbers from the previous elections we realized that the winning margins were as low as 150!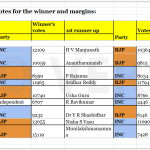 Surely we could get those numbers given the large influx of residents to the area? But then people asked, why vote? The candidates all seem equally disappointing. They have had the opportunity before and don't seem to have made a difference. Well the answer was this. We had the power to make them "lose" if not win and therefore we were material. And the moment we were material, they had to listen to us and give us a seat at the table. That is exactly what has happened. With much effort we have now encouraged setting up of a Ward Committee that is comprised of citizens. And this committee, if allowed to function, will be able to review the "doings" of our Government at our ward level and possibly even influence it. This is remarkable.
Folks. We have arrived and we are here to stay.