So, Is Local Self-Governance Now Here?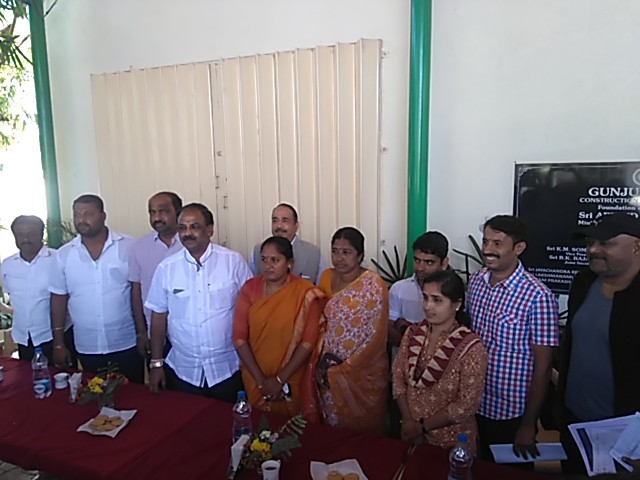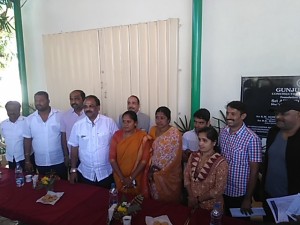 The Karnataka Municipal Act 1976 stipulates that there "… be a ward committee for each ward … (that) shall consist of … the Councillor representing the ward, … (and) ten other members … (including) members of resident's associations … ."
The KMC'76 Act further stipulates that the "ward committee … prepare ward development schemes, … , ensure proper utilization of funds, … , supervise all programmes and schemes being implemented by the corporation … ."
If all went as per the Act's designs, the ward committee would "ensure timely collection of taxes, ensure water supply, ensure sewerage system, street lighting, …" and a host of municipal functions.
Did I mention that the Act was passed nearly forty years ago?
So where are the ward committees? Who are the members? Who is the "chairman of the committee," who is the "Councillor representing the ward"? How come that so many of our water supply, solid-waste management, sewerage system and almost every category of municipal function mentioned in the Act are dysfunctional?
Yesterday, the first Sunday of the new year, must've been an auspicious day. For yesterday I was witness to the Act moving from theory to practice, from abstract to tangible. This movement, which took forty years, was at a glacial pace for sure (even by Indian standards), but movement it most incontrovertibly was.
In what is believed to be a first, Varthur ward, (Ward Number 149), appointed in a public meeting conducted at Domlur Club their ward committee, thereby asserting its rights under the Act. Below is a photo of the ladies and gentlemen who thus made history.
Perhaps in yet another first, not one but two wards appointed their ward committees on the same day. Kadugodi, Ward Number 83, followed suit just a couple of hours after Varthur:
The composition of the ward committees is eclectic: In Varthur, we have a school administrator (Pramod Bhatt), an IBM staffer (B V Sunil Kumar), a former Reserve Bank Officer (Ajit Laxmiratan), a software entrepreneur (Mahalaxmi). In Kadugodi, we have a scrap dealer (Gavaskaru), an Intel staffer (Ravi), an RWA organizer (Vanisri).
Starting tomorrow, will all our numerous civic problems vanish? Will these capable and obviously committed individuals "clean it all up" — that means not only the dirty water, but also the dirty money?
Probably not. But it does mean that non-VIP citizens, who have now turned ward committee members, can take a look at public finances. Regular citizens, that is, users of government services who don't have the BBMP commissioner on a hotline, can bubble their grievances up to their neighbors, the ward committee members, and hope to get them resolved. Ground-up ideas on what is truly required for the ward, not what some distant bureaucrat deems necessary, may have a chance for seeing the light of the day.
Isn't that what local governance is all about?
Slow as it was in coming, we should congratulate ourselves in bringing the KMC Act of 1976 to reality. Not to temper the mood excessively, but I note that the ward committee members are not paid for their time. This is paradoxically a good thing in the short run, for it will attract only dedicated individuals with time to spare; but for obvious reasons a very bad thing in the long run. To fix this lacuna, we only need wait another forty years.
—-Arvind Keerthi, Whitefield Rising