Stars that Shall Shine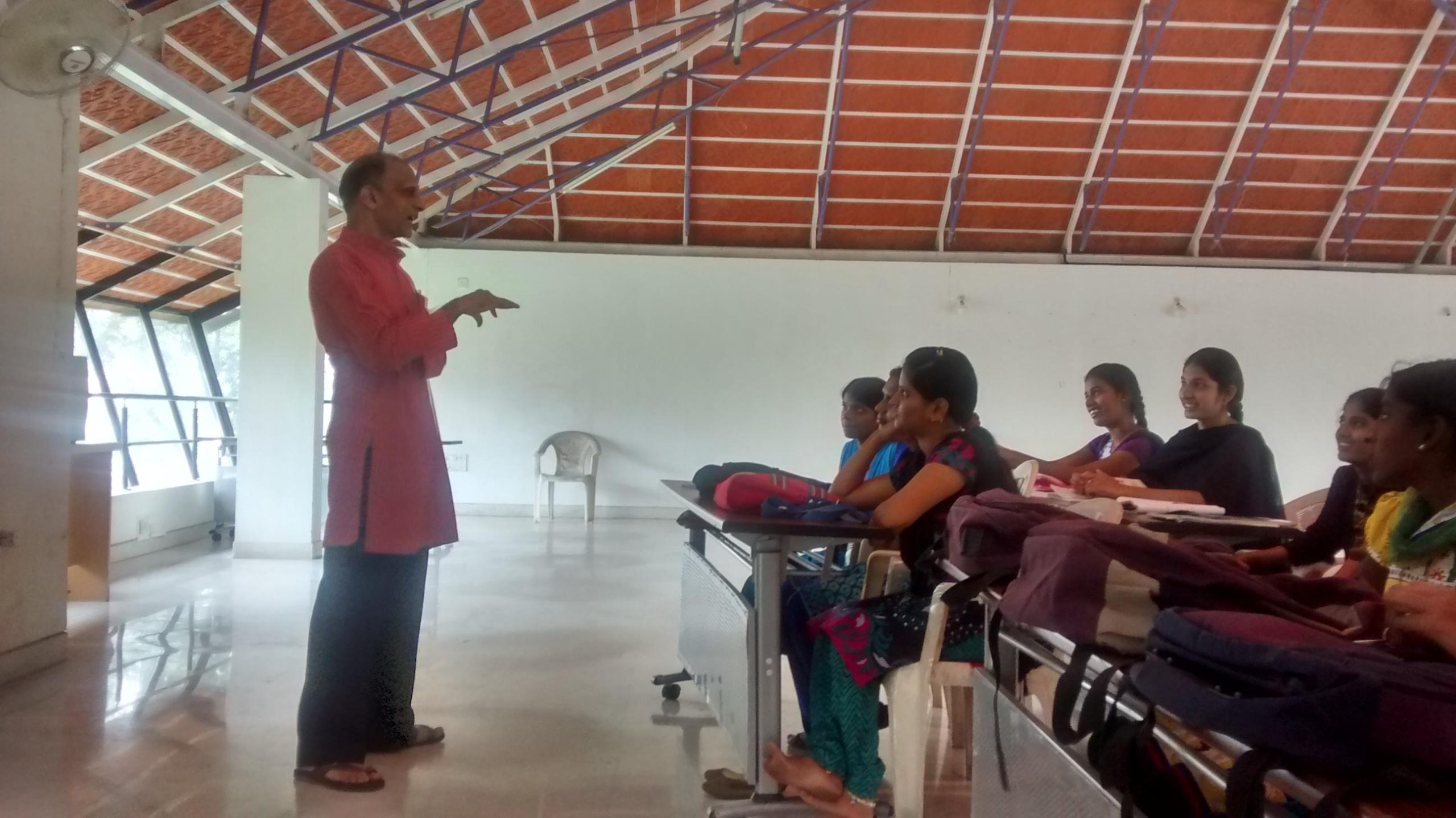 Get transported into a Garden of Eden at EVOMA, Whitefield. This is where LifeDream Foundation (www.lifedreamfoundation.org) is giving a chance  for  school drop outs (18 years+ females) to get 3 months full time FREE spoken english/computers/lifeskills. The programme started in August and has 20  kids, between 15 – 20 years, having dropped out at the 9th, 10th or PU levels who were till now languishing their youth.
See transformation happening here!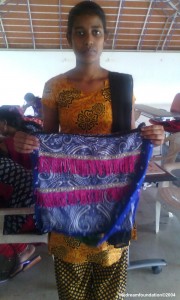 Spare even 1 hour a week to volunteer your time with these kids.
Read more by Anandhi who visited the programme in session and came back totally inspired.
As we entered the gates, we were transported into a Garden of Eden, only a garden not just with foliage and fruit but also replete with bikes, security and an intercom! Within the gates of EVOMA Business Centre, completely shaded with large leafy deciduous trees – the kind that dot nature resorts in Coorg or Wayanad, I could hear birds chirping & cooing – sparrows & mynahs twittering. A peaceful hum surrounded us. An extremely self assured Security person guided us to the reception having ascertained whom we were to meet.
We introduced ourselves (I had managed to drag a friend along in the hope to interest her in volunteering!) to Tharun and Safina of the LifeDream Foundation www.lifedreamfoundation.org. Anything to do with kids, young adults, education inspired me and I signed up to write about them. We sat on the lobby discussing how they ran their programs, their vision, what they stood for. We quickly learned that Tharun & company (lifedream.course@gmail.com) did multiple things to get kids, mostly drop-outs into the program – Listening to them talk, it felt more and more like a life skills program; intending to instill lost confidence, hope, a sense of personal pride – helping these children reclaim their place in our society and start contributing. They would strive to ensure that these young adults got employed. LifeDream was conducting this 12 week Program across multiple places in Bangalore – much like a travelling circus.
Inside there were about 20 kids all between 15 and 20, having dropped out at the 9th, 10th or PU levels and basically languishing their youth. Seeing the kids, my own youth flashed in images –reporting for the school magazine, shooting hoops in basket ball, carrying the Nehru house flag on Sports Day, studying science, English and math, surrounded by friends and truly believing that anything is possible. Of course, life replaced a lot of the naiveté and pure idealism with practical reality, but never hopelessness. What on earth would a 15 year old do if not in school I wondered why these kids dropped out?
But then history matters and background is everything – I recollected reading in my Social Entrepreneurship course paper that it takes nearly 3 generations to lift a person out of poverty and nullify the baggage of caste, oppression, race or any form of disadvantage. I managed to check myself.
Education seemed a not an affordable luxury. The same wretched reasons – unable to comprehend the teaching (not surprising), not enough hygienic toilets at schools, parental pressure. Looking at their backgrounds, they hailed mostly from the lower social strata with parents working in the unorganized labour markets and making an edgy living.
We were invited into the class just as a volunteer-teacher was finishing up. The volunteer worked with a multi-national company but had managed to take time to teach English Grammar – His eyes were smiling as he bid goodbye – it was a labour of love. The students looked so eager, their faces enrapt on every word the teacher was saying – They completed their introductions in English and I learnt a bit more about them, their families and their interests. We could see they were just happy to have people interested in them, listening to their small dreams.
Tharun asked them to share their weekly SMART Goals – At LifeDream specific goals were crucial to making the students believe in themselves. One of the girls stood up and showed the beautiful blue bag she had made with lovely dark pink trimmings. We all let out a collective gasp – such a beautiful piece – And then all of a sudden I realized that anything is really possible. We just need to help them believe in themselves, a little more every-day – just like LifeDream was striving to.
We thanked the class and promised to be back soon. As I stepped out of the gates, back into the honking hustle I could see the bright eyes, earnest faces and the simple happiness of hope adorning their beautiful faces – and that hope shone like the stars on a clear blue summery night.
http://annsridharan.blogspot.in/2014/08/stars-that-shall-shine.html