#MillionVoterRising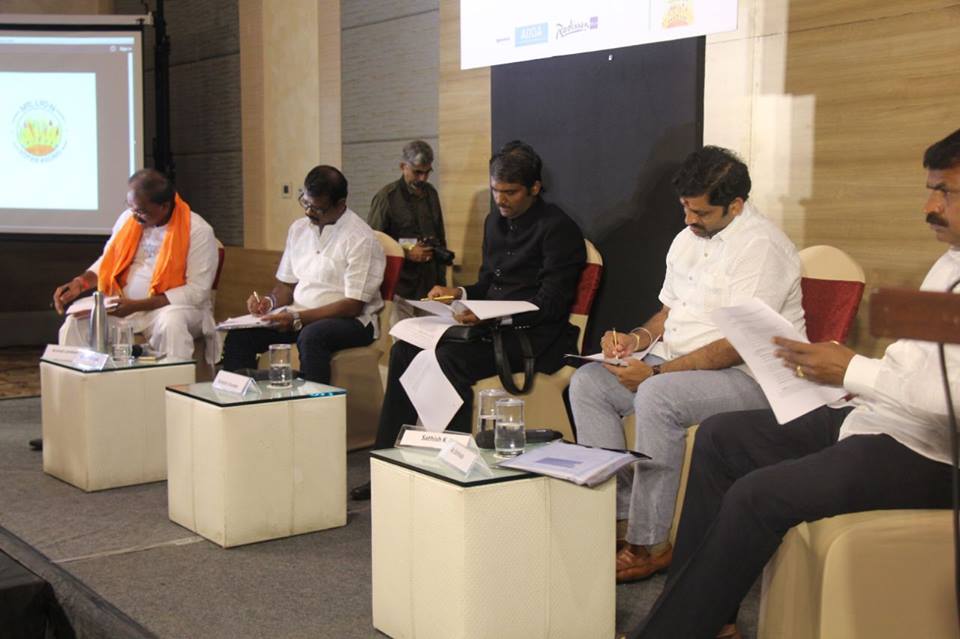 #MillionVoterRising
#KarnatakaElections2018
#MahadevpuraDebate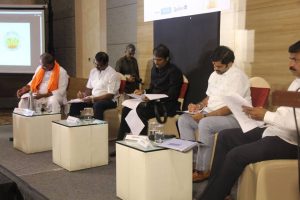 WILL YOU FORM WARD COMMITTEES : https://www.youtube.com/watch?v=9IYANelWP-0&feature=youtu.be
HOW WILL YOU ENSURE THE RULE OF LAW IS FOLLOWED : https://www.youtube.com/watch?v=6MTN274qBrU&feature=youtu.be
Closing statements
Sharing the short videos of the Closing Statements of the candidates on their strategy for the future from yesterday's event at Radisson Blu.
Mr. Bhaskar Prasad –https://twitter.com/twitter/statuses/990514745299128321
Translation from Kannada:
Mahadevapura has been reduced to such a state that you have to fight for survival here you don't have a dignified life here. problems are as simple as Mosquito menace. Mahadevapura has not got its due attention from the incumbent MLA for the past 10 years and the issues of Mahadevapura have gone up by 20 times. If I am elected I will give a such a governance in such a way that you will give me a list of suggestions rather that list of problems/issues.
Mr. Arvind Limbavali –https://twitter.com/twitter/statuses/990562421914861568
Mr. AC Srinivas – https://twitter.com/twitter/statuses/990530822695464960
Translation from Kannada:
Mahadevapura has grown in terms of IT/BT and apartments, but there is no proportionate development of basic facilities. so in future if elected, will work speedily to provide roads, water, development of lakes, upgrade government schools, hakkupathras for the poor, sites, gardens and parks, footpath proportionate to the population of the constituency. providing better basic facilities is my main aim and intend to make Mahadevapura a model constituency. this will not be a simple task to handle, I will take this as a challenge, considering your opinion and support from the government.
Mr. Ramesh Chander – https://twitter.com/twitter/statuses/990508461850025986
Mr. Satish K – https://twitter.com/twitter/statuses/990518711474941952
Translation from Kannada:
The environment in Mahadevapura is totally commercialised and it the money and muscle power that is working. Mahadevapura has not made any progress in the last 10 years. If elected will work unbiased across party lines for the development. Big companies and Apartment complexes do not indicate progress, but it is important that the elected representative utilises the resources and governs in a effective way. Having presented your issues, first the elected representative should realise that we are not public leaders but public servants. Mahadevapura is the most backward in terms of development among all 224 constituencies. Only sloganeering will not help, we all working together without any language or state differentiation to bring in a change.
All media coverage of MLA candidate event
Citizen Matters report – http://bengaluru.citizenmatters.in/candidate-debate-mahadevapura-bangalore-karnataka-elections-2018-24394
https://www.thenewsminute.com/article/karnataka-elections-2018-candidates-and-citizens-come-together-discuss-issues-and-solutions
http://www.thehindu.com/news/cities/bangalore/candidates-field-queries-in-mahadevapura/article23722362.ece
https://www.deccanchronicle.com/nation/politics/300418/bengaluru-residents-release-manifesto-tell-netas-to-comply.html
Karnataka Elections 2018: A chance for citizens, netas to engage  in a dialogue – https://bangaloremirror.indiatimes.com/bangalore/karnataka-assembly-election/karnataka-elections-2018-a-chance-for-citizens-netas-to-engage-in-a-dialogue/articleshow/63964068.cms
Citizens: Unlock tech hub from traffic congestion –
https://timesofindia.indiatimes.com/city/bengaluru/citizens-unlock-tech-hub-from-traffic-congestion/articleshow/63966354.cms?utm_medium=referral&utm_campaign=iOSapp&utm_source=WhatsApp.com
Mahadevapura's chronic civic problems are out in the open – http://www.newindianexpress.com/cities/bengaluru/2018/apr/30/mahadevapuras-chronic-civic-problems-are-out-in-the-open-1808150.html
Short videos of closing statements :
Mr. Bhaskar Prasad –https://twitter.com/twitter/statuses/990514745299128321
Mr. Arvind Limbavali –https://twitter.com/twitter/statuses/990562421914861568
Mr. AC Srinivas – https://twitter.com/twitter/statuses/990530822695464960
Mr. Ramesh Chander – https://twitter.com/twitter/statuses/990508461850025986
Mr. Satish K – https://twitter.com/twitter/statuses/990518711474941952