Fun filled Cycle Day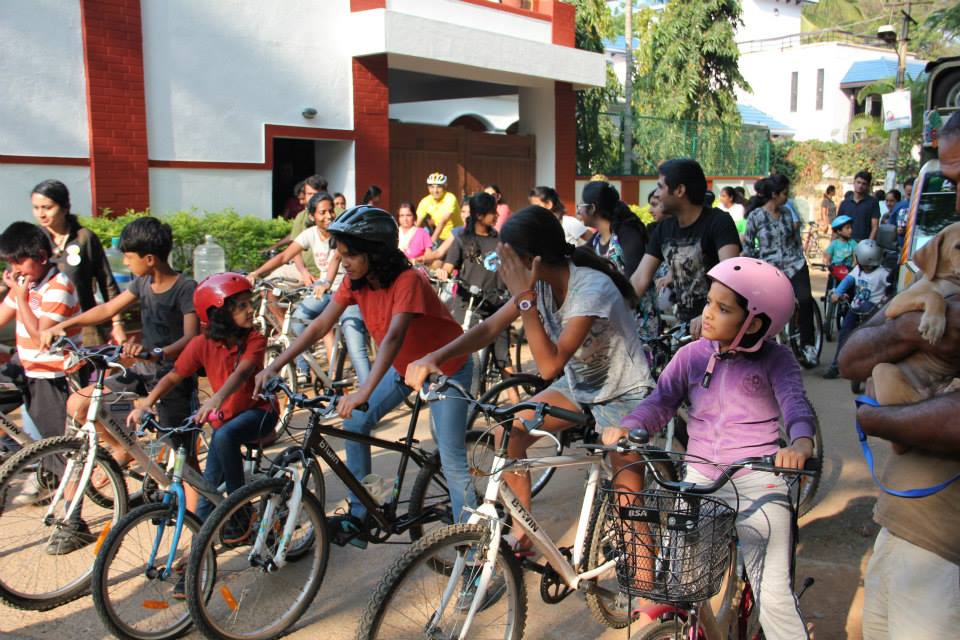 On March 8, Whitefield Rising, a citizens movement for better governance organized their 3rd Cycle Day event in Whitefield to raise awareness about alternate  transportation to help alleviate traffic condition, reduce pollution, promote outdoor fitness activities, and initiate the passion of cycling.
More than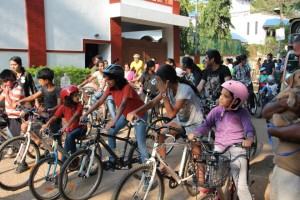 150 residents of Whitefield and other parts of the city took part and participated in the event. Group cycling ride interspersed with yoga, LIVE  music, Zumba dance and street games. Tug of war for adults and children generated very enthusiastic response. Participants also pledged to spread the I Won't Honk message and reduce noise pollution on the city's roads.  The cycle ride was flagged off by Mrs Meena Ganesh, Founder of Portea Healthcare. Mrs Devika Krishnan, the social entrepreneur behind https://www.facebook.com/pages/Joy-at-Work/1527533460817886 was the other Chief Guest.