BMTC FAQ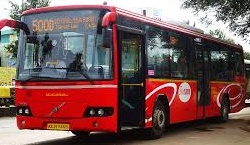 What's new with buses on BUS DAY that I need to know about!
Launch of BMTC App for trip planning
Launch of Chakra midi-bus for intra-mobility. It will cover some internal roads like Borewell Road, too.
Better Vajra services between Hope Farm and Kundalahalli Gate via Varthur Kodi.
Some Vajra 335E will ply as 335PE and 335EP in both directions, connecting EPIP-ITPB with Whitefield-Ramgondanahalli.
Some Vajra 500CA routes that were terminating at ITPB extended to Kadugudi.
Extension of services of V331-A from Kadugudi to Cantonment railway station via Whitefield PO and Varthur Kodi.
Announcement about Big Trunk. To come in phases from 26-Jan. It will integrate shorter routes into one big one:
For example:
SBS13K: Kadugudi – Hope Farm – Hoodi – Phoenix – Shivajinagar
KBS13K: Kadugudi – Hope Farm – Hoodi – Phoenix – Majestic
KBS1L: Kadugudi – Hope Farm – ITPB – Vydehi – Graphite – Majestic
Announcement about WiFi servcies in Vayu Vajra and Vajra, to be launched soon.
 What is special about Bus Day that won't exist for me on other days.
More buses ply, especially in the area that is the focus. That is less crew are on leave that day and more buses are deployed.
Special function is held. Awareness is created. New services may be announced.
Is there a bus helpline #?
1-800-425-1663 toll-free IVR in Kannada and English (works on Sunday also)
Alternative Phones: 08022952422  and 08022537522
complaints@mybmtc.com is for emailing complaints.
Can I buy a monthly pass? What is the cost?
Fill up a form at Vydehi TTMC. Attach 2 PP photos. Give 100 cash.
Get one-time ID card and laminate it at the counter. Now choose monthly pass depending on needs. You need to renew it during month-end or early next month.
Do remember to sign your pass as soon as you get it. Always carry ID card and pass while travelling.
Rs 3,650 for all BMTC services including Vaju Vajra (Airport Volvo)
Rs 2,250 for BMTC services including Vajra (Volvo) but excluding Vayu Vajra
Rs 1,050 for ordinary BMTC services excluding Vayu Vajra and Vajra
Can I buy a daily pass? What is the cost?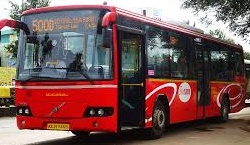 If you do not have a monthly pass, but need to take two to three long trips in a day.
When you board a bus in the morning, ask the conductor for a pass.
Ask for Vajra pass if you are in Vajra (though you can use it in ordinary buses, too).
Ask for ordinary pass if you are in ordinary bus. If you have ID card, show him in advance.
Do remember to sign your pass as soon as you get it.
Rs 140 for BMTC services including Vajra (Volvo) but excluding Vayu Vajra (ID card not needed).
Rs 70 for ordinary BMTC services excluding Vayu Vajra and Vajra (ID card not needed).
(Rs 65 for ordinary BMTC services if you have BMTC ID Card. Always carry ID card and pass while travelling.)
Can I get a bus schedule online or on my phone?
http://mybmtc.com/ has information as well as a trip planner.
BMTC App for travel plan will be launched on Bus Day 12-Jan-2015
1-800-425-1663 toll-free IVR in Kannada and English (works on Sunday also)
It is a long walk for me from my house to the bus stop and this discourages me. For larger communities, can a bus pick up service be available inside?
BMTC does not run a pick-up service. BMTC may provide cycle stands at certain places, like Vydehi TTMC. Some campuses run internal shuttles that take you to nearest bus stop. There is provision to pay and park your 2W or 4W at major depots like Vydehi or Domlur or Shivajinagar.
Normally, bus stops are within 1 km from any given point on main roads. There are exceptions, though.
I always take my vehicle for all my errands around Whitefield. Are you saying now I can travel anywhere within Whitefield by taking a bus conveniently? Give me some examples.
One can walk or cycle around the area.
Bus is a good option, especially if your destination is more than a kilometre.
Chakra 9 from Forum Value or Columbia Asia to Casa Gopalan on Borewell Road
Chakra 9A from Gopalan Grandeur at Hoodi to iGate in EPIP
Chakra 8 from AECS Layout or CMR to ITPB or GR Tech Park
Chakra 8A from Vaswani Pinnacle or Balaji Pristine to KTPO or SAP
Chakra 8A from Sathya Sai General Hospital to Sathya Sai Institute in EPIP
(KIAS-6 Vayu Vajra is fast and hourly, though costlier.)
KIAS-6 from Kadugudi Depot via Hope Farm to Palm Meadows or Paradise Nest.
V335EP from Ginger to Hope Farm or from TCS/IBM to Ambedkar Nagar on Main Road
V335PE from Laughing Waters to Narayana Health, or State Bank of India to Hotel Four Points
Sometimes I have to buy groceries and more that are heavy. Does it make sense to take the bus then?
Yes and no. Tips: Carry a good bag, like a jute bag that is easy to hold.
Keep a watch on your purse, mobile, etc.
Try to take a Volvo, easy to climb or alight.
Vajra 335EP covers K'Gate > AECS > Graphite > EPIP > ITPB > H'Farm > Brooke Bond > V'Kodi > Siddhapura > K'Gate
Vajra 335PE covers K'Gate > Siddhapura > V'Kodi > Brooke Bond > H'Farm > ITPB > EPIP > Graphite > CMR > K'Gate
I want to go to the airport sometimes and don't find the frequency adequate. Has that improved?
Yes and no. KIAS is hourly from 6 AM but goes through the city. Afternoon, frequency comes down.
Alternative is to take V-335EP to HAL and take KIAS-4 that has better frequency.
BMTC is considering WFR suggestion on integrating KIAS-6 with KIAS-4 or KIAS-8 or running through ORR. But uncertain.
I want to go to the following railway stations. Can I get there easily from anywhere in Whitefield?
1.Whitefield
V-335E or V-500C from ITPB side; 333E or G-1 or 331 or KIAS-6 from Whitefield Main Road
2.Krishnarajapuram
V-435E but frequency uncertain
320 from Immadihalli via Whitefield Brother's Bakery, Hope Farm, GR Tech Park, Phoenix, Mahadevapura
3.Carmelaram
No known service. But 328 with high frequency connects to Varthur, Gunjur and Sarjapur
4.Cantonment
V331-A is being extended from Kadugudi to Shivajinagar being extended to Cantt.
Otherwise take G-1 or 331 or 320 to Shivajinagar and change to another bus.
5.Bangalore City Junction
Many buses terminate at Majestic (Kempegowda bus station) and City station is just across the road.
If you are on Varthur Kodi side
333E/ V335EP
If you are on EPIP side
335/V335E/V335PE
For Silk Board, Jayanagar, Bannerghatta Road, Banshankari
Take V500C series
I work near MG Road. What bus do I take?
 KIAS-6 to Taj Vivanta at Trinity Circle
V335EP or V335PE upto Accounts Office just after Command Hospital
G1 or 331 via H'Farm and V'Kodi and K'Gate to Shivajinagar via MG Road and Cubbon Road
320 from Immadihalli via H'Farm, ITPB, Phoenix, KR Puram, Ulsoor, MG Road to Shivajinagar
I reside at PSN and work near KTPO. Which bus can I take?
 PSN to KTPO-SAP via Graphite, use 9A. To return from Ginger to PSN via Graphite, use 9. In other words, use a combo of 9 and 9A. But reverse routes when going from PSN to GE-Tesco-Vydehi. Chakra 9 to go and 9A to return.
I reside near Whitefield Railway Station in Kadugudi and work at EGL. Which bus can I take?
KIAS-6, V335E, 335E, 334E, 333E, 331, G1 to Wind Tunnel Road junction; then auto or walk. Or Domlur Flyover and
connect to another bus going towards Koramangala. We have requested BMTC to extend 334E to EGL and Koramangala.
How do I plan my trip if I am going somewhere? I don't know which bus numbers go where.
Use App or website or phone number or poster (at stop, if any) or ask a known person.
I find that my destination is not directly off the bus stop and that poses some challenges. How do other people manage that?
Depends on situation. Walk, auto are some options.
Why this special attention to Whitefield? Who can we thank?
Lakhs of people go to Whitefield for work from south, west, north and central parts of city.
There is huge demand for buses to Whitefield.
335E was the first Vajra route introduced in Bengaluru; it was from Majestic to ITPB.
G-1 was the first Big-10 introduced in the city.
Highest number of Vajras ply to Whitefield, but there have been problems with parking, traffic, etc
Whitefield's unusual traffic congestion demanded out-of-box solutions, one of them being improved bus services
RK Misra played a major some years ago to get new bus services. Anjali Saini, Pranav (Praja), WR volunteers, had a series of meetings, visits, mails, calls leading to special services
BMTC MD, BMTC officials, Embarq, DULT, can be thanked for the improvement
Are there any more changes expected?
Yes, after reviews and surveys
BIG TRUNK
KBS-1L to Kadugudi via EPIP
KBS13K to Kadugudi via KR Puram
SBS13K  to Kadugudi via KR Puram
KBS1K to Kadugudi via V'Kodi
SBS1K to Kadugudi via V'Kodi
 Why is all this important? Will it really improve traffic?
Each bus carries off dozens of cars and 2 wheelers off the road. Also less need for parking space.
 The convenience of a private vehicle cannot be traded for a Bus. What is your convincing argument to get me to convert?
One has to experience to feel the difference
Lighter on wallet especially in non-Volvo. For Vajra, a monthly pass works out cheaper for regular commuters.
No hassle or expense of parking space
Ensures that a km of walk each way to and from stop, that is good for health
You can use laptop, SMS, read newspapers, magazines, books, use e-reader; sometimes make new friends.Safer and convenient than a two-wheeler, especially during rains. Also, less fumes due to height.
I find that bus drivers don't stop at bus stops! Seems like people wait at junctions.
There are aberrations but by and large it works out.
Our bus shelters aren't nice. Any plans to improve them?
Yes, some have become nicer. Some may take time. Shelters involve both BBMP and BMTC.
BMTC will gradually adopt different colour scheme: Blue for Vajra, green for ordinary, orange for feeder
The IT Crowd coming into Whitefield should take buses and not impact us with all the single occupant cars they bring in. Is anything being done to encourage that.
Improved buses and routes will encourage people. Bus Day will create awareness. Companies' HR have sent mailers to staff.
I don't want to be brushed against or stand close to someone in a crowded bus. In other countries, there appears to be a lot of place to sit etc. Will that be the case here?
It depends. Wait for a less crowded bus. Volvos are more convenient. Women have reserved seats and tend to get seats most of the time. They can enter and exit through front door. Disabled and senior citizens get discount on tickets and have reserved seats. If someone occupies these, the conductor can be asked to vacate them.
What was the sample size of BMTC survey, conducted before rationalization of routes and introduction of new services?
Directorate of Urban Land Transport (DULT) took Whitefield (BDA) Planning District No. 315 and overlapped with ward
numbers 82 to 85 of Mahadevapura BBMP Zone. Area = 43.48 sq km. Population (2011 census) = 2,07,212. Sample = 1% of population that is 2000. Non-users = 500.
What are citizens doing about wrong stopping and parking by drivers?
Some of us have met, mailed, SMSsed and called officials; got Sarathy to man key junctions; involved traffic police and wardens; WR started a series of training sessions for drivers and conductors; first one held on 11-Jan-2015.
Should I take a BMTC bus despite fares being high?
State govt is involved in decision-making on fares. Some of us  have written to BMTC; media too has highlighted this
matter. We should still support Bus Day; Chakra and other services. It helps ease traffic congestion and parking woes; reduces air and noise pollution; it is also safer than two-wheelers. But that should not deter us from buying bus passes and using buses. Request regular commuters to opt for passes: 100 for ID card one-time; monthly 2250 for Vajra; 1050 for ordinary; 140 for Vajra daily; 70/65 for ordinary daily pass.
FACTS ABOUT BMTC
6642 buses
2248 routes
6272 schedules