Spectacular Waste Management at Bangalore's biggest Midnight Marathon.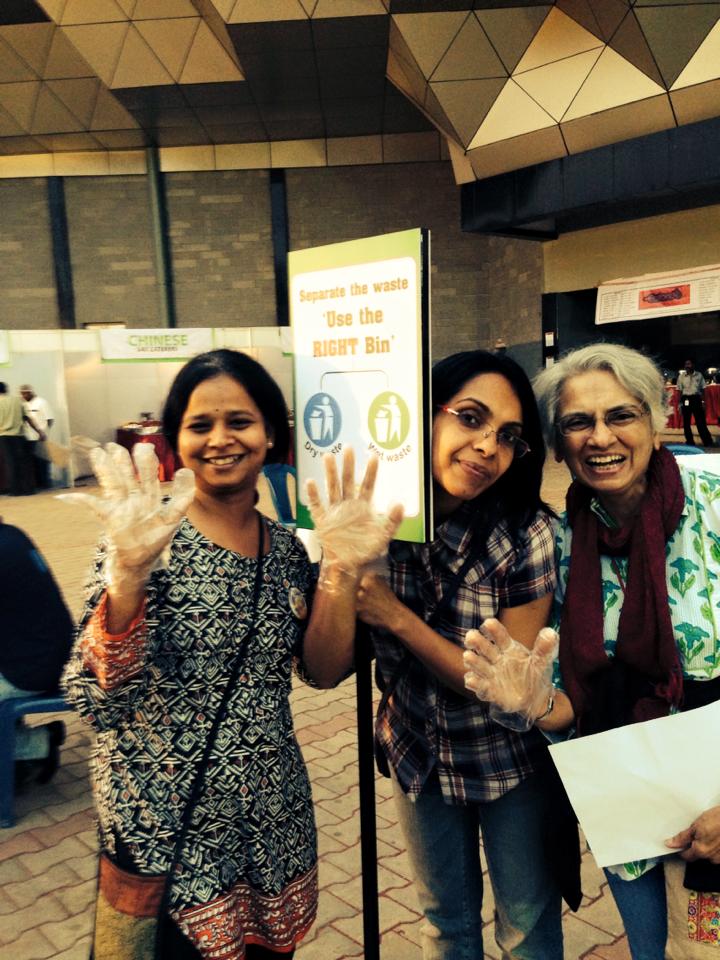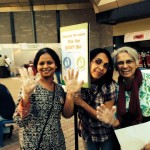 Any event in india results in garbage like we didnt already have enough. Imagine the scene then when 10,000 people descend to one location that is festive, in the evening hours with the primary focus on conducting a marathon. People sure have a good time but usually, that also results in thousands of kgs of garbage.
Well, this time, WR was determined to make a difference and we sure did. Anu Govind our patient, passionate, informed, determined, quiet leader for Waste Management led the troops
Preparation

Learn all that is to be learnt about how other such events were managed. Shilpi Sahu who did an amazing job of Bangalore Marathon and Mr Ramakant of SWMRT did an amazing job of coming to our rescue.
Understand the event and especially the types of garbage that will be generated. The main ones here turned out to be the many food vendors and bottles of water.
All vendors were contacted and given a vendor to source "arecanut" disposable plates and bowls from. Styrofoam and plastic which are as bad as it gets were quickly addressed with this one action.
Carewell the housekeeping vendor was engaged and details about all the  resources required and the placing of the right bins at key areas was planned.This would allow people to throw "wet food waste" in one and the rest in another. It was also decided that each bin group would be "manned"
Waste Wise Trust was engaged to collect this segregated waste and process it responsibly
Awareness boards were prepared so people understood what to throw where.
Some citizen volunteers were recruited.

Day Of

Vendors complied? Check
Colored bins well manned? Check
Awareness boards in place? Check
Volunteers around? Check

Results

A very very visibly clean food area! Enough that people came by to comment on it.
2168 kgs of waste was responsibly sorted. Note that this included leftover lots of trash from events held at KTPO in the prior days.
85% sorting was observed in the food area! Thats up from 0% 🙂

Notes for next event

Water collection points to have had better planning and collection.
Instructions to participants on expected responsibility wrt waste to be given at time of registration especially BYOB!
Reduce the waste generated further!
We now have all the necessary know how to manage such events responsibly and would be happy to share guidance. 
Please write to swm@whitefieldrising.org to get any information on the above or in general about Solid Waste Management. The team is staffed with well known experts.
Cheers to Anu Govind, Supported by Shailaja Rangarajan, Ambika Sen, Siddharth, Nitesh Shah, Vijay Mane and his team, Anselmo Rosario from Waste Wise Trust and finally RBITC for taking this important step.