We ask the Transport Minister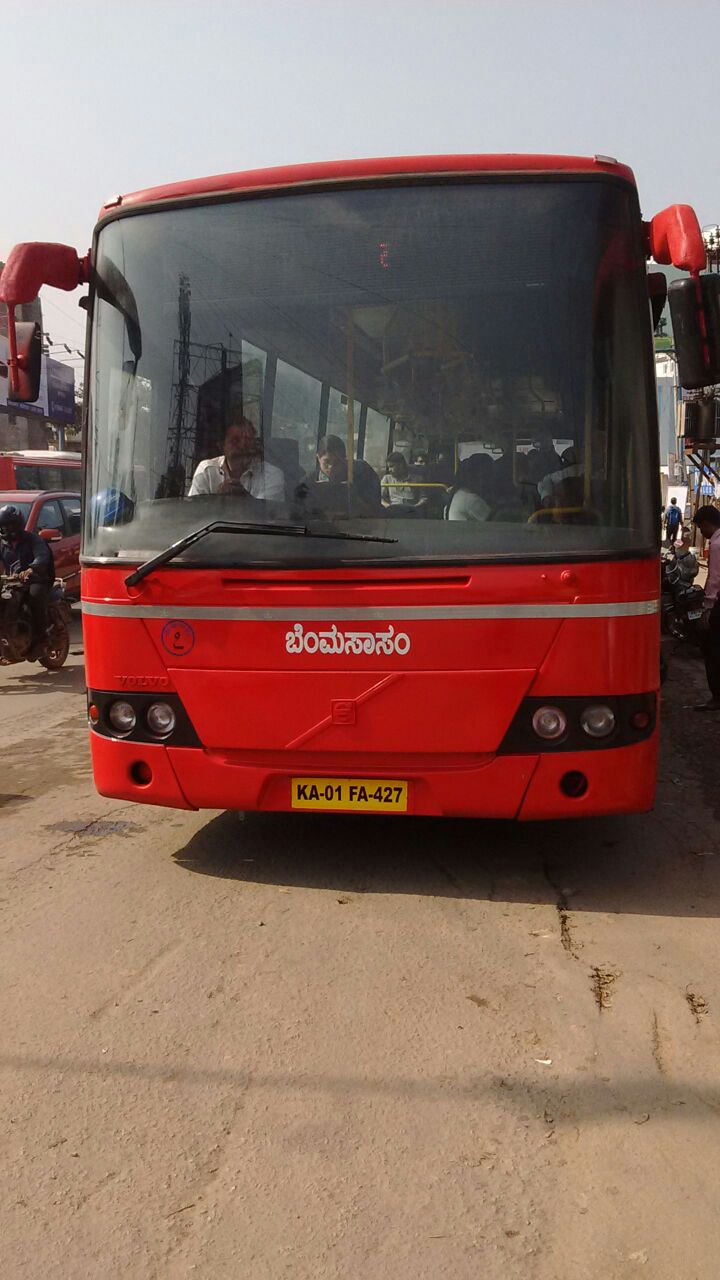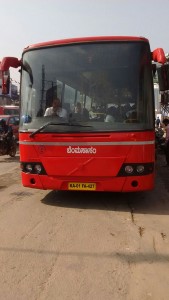 Whitefield Rising met Bangalore's Transport Minister, The Transport Commissioner and the MD of BMTC. While a large number of asks were possible, we narrowed it down to the basics. See the asks as well as the responses below.
1)BMTC Drivers to stop at Bus Stops and nowhere but the bus stops.
Drivers don't listen to us.
Call the Traffic Police. Its their problem.
Only 5% of the drivers must be like this. Its not a common occurrence.
We are evaluating technology that will tell us when there are violations.

However, by the end of the meeting they agreed to send a special team to Whitefield to evaluate the situation. They also agreed to review why there were so many illegal tempo operators in the area which would ordinarily not be an issue except that they are causing a traffic jam by competing for the same passengers that BMTC needs to keep its revenue up. Don't be surprised if RTO is in the area soon seizing vehicles.
2)BMTC taking up half of the already small road.

We have no space.
WEPPIA wants to charge a high rent.
CONCOR has a lot of land but won't give it to us.

However, by the end of the meeting they agreed to discuss with CONCOR and agreed to take it up with WEPPIA (WEPPIA companies, can you come forward please? You are contributing to a central WEPPIA pool but do you know where your money is going? This would be a key ask to support for a better commute for your employees)
3)Simple Markings on the road
There are no zebra crossings, no bus stop markings. Nothing. A simple paint job could do a lot of help.
Mr Ramalinga Reddy will talk to BBMP to get this going. Next stop, Mr Vijay Bhaskar.
4)WHITEFIELD Specific Suburban Rail suggestions
Why is Hoodi station taking so long to build. Please hurry it up
Good Shed a satellite station can easily become a main station and much of ITPL traffic can be diverted via those trains since ITPL is right across from it. Please make Good shed a real railway station
Increase DEMU and MEMU trains – easily doable quickly. Add some ladies and first class coaches.
Have all Reddy agreed to have a next meeting with SWR and others involved to get this moving the best he could. This will happen next week.Express Trains stop at Whitefield.

Mr Ramalinga Reddy agreed to have a next meeting with SWR and others involved to get this moving the best he could. This will happen next week.
5) Connect Byapanahalli to ITPL via BMTC
MD BMTC said this would happen as soon as she sees usage going up. However she raised an important issue. BMTC needs a large parcel of land at Byapanahalli since that would be the starting point of the buses. She has requested BMRCL but so far had no response and seeks our support to persuade them.
In short we are glad they listened to us though it did look like we had lost the Transport Minister's interest initially when he felt that our ask for getting bus drivers to stop at the bus stop was too small an ask. However they did turn around. Only the next weeks will tell if they will really come through on our asks or if this was a waste of 9 people's time and many hours of work.
It all comes down to "intent". Does this government want to solve this problem for us? The exact same problems have continued for the whole 3 years we have attempted to work with the government to solve this.
RTO has finally woken up to addressing a part of the reason BMTC buses fail to stop at bus stops, instead causing massive traffic jams at junctions. Private illegal transport operators. Guess what they find when they stop them. NO fitness certificate (think massive pollutants), drivers who are 16 hears of age and the smell of alcohol in the air. This is not good for Whitefield at all so we commend RTO. They need your support. Can you volunteer on any one day to be available just to stand with the RTO? The location will be communicated only last minute. If available you can come. Please write to hello@whitefieldrising.org with your number.