Walkway & Bus shelter at ITPL Main Gate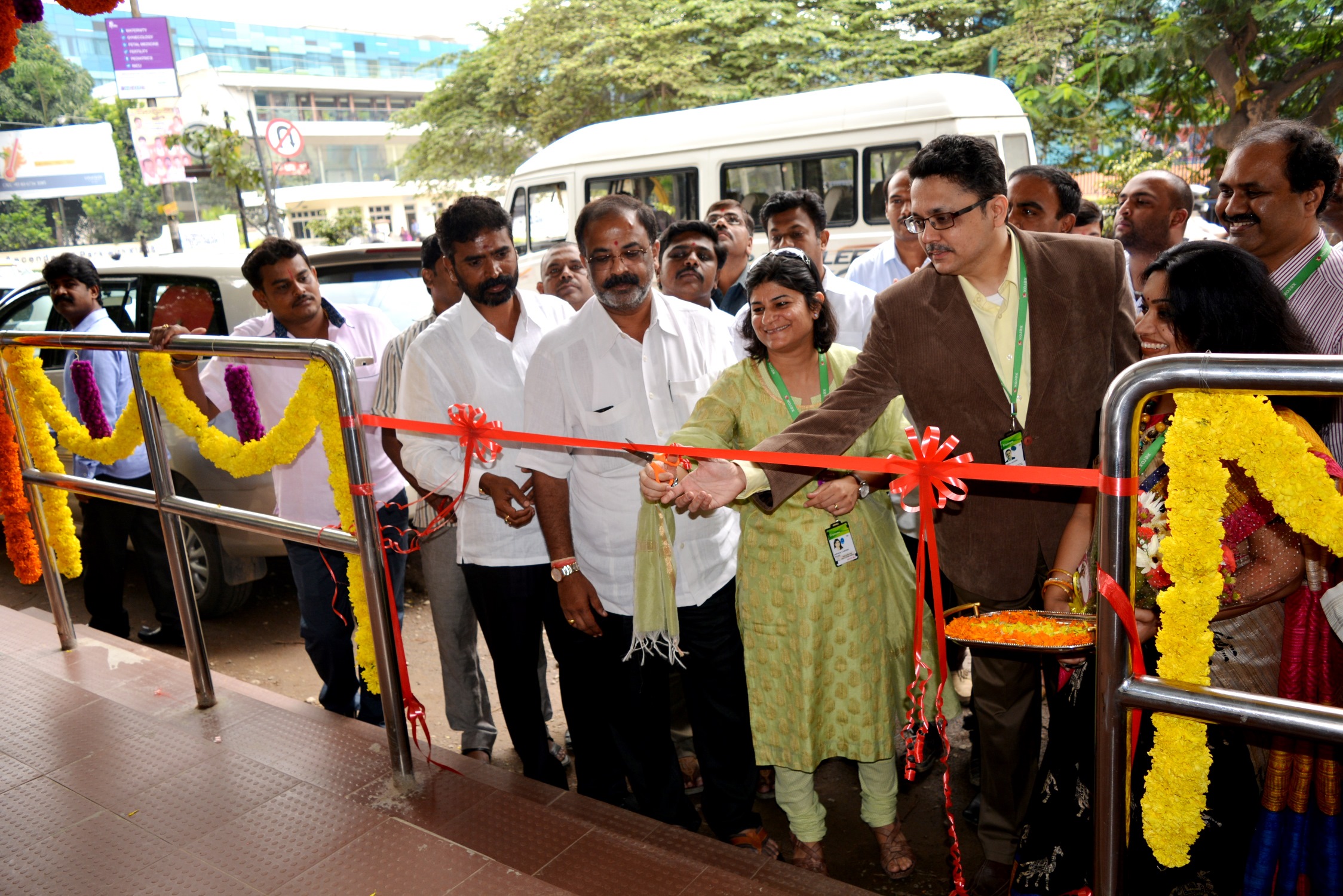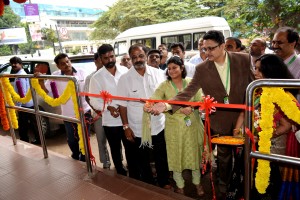 Bus shelter & Walkway at ITPL Main Gate
ITPL is the icon of India's IT success story. 35000 employees, 86 companies and counting. In the last 4 years with its tremendous growth have also come several traffic challenges. Public buses, private vehicles and pedestrians throng the roads. Is there something that can be done to provide comfort to commuters?
Xerox had heard about Whitefield Rising and reached out to partner with us to do a meaningful CSR activity in this area. Their office being located in ITPL would also ensure that employees would come out in large numbers to support the activities.
After a few recce visits and brain storming the two teams decided that Xerox would work to improve safety for the thousands of pedestrians that cross this path daily.
Xerox has done the following
Desilted over 300 meters of blocked BBMP drains
Paved entire footpath with high quality pavers
Installed pedestrian safety railing and bollards at entryway to prevent footpath riding
Cleaned and greened the median (also have a vendor who is keeping the area clean as well as helping maintain the median)
Completed stainless steel bus shelter with BMTC Maps
Those of you who have crossed the area recently would notice the change. From a dusty, uneven broken path overflowing with garbage, now lies a shaded avenue with greenery and tall trees, a lung space created….The work is complete…. stop by and appreciate it – grab a coconut to cool off !
Best of all the street ve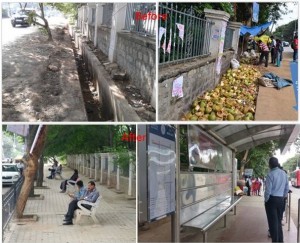 ndors are being made part of the solution – inclusiveness and sensitivity is what this entire CSR team was all about. From toiling with every detail, leaders Mohan Kumar, Kiran Kumar, Renuka Singh, Ashish Tara, Arpana Mehra, Gurunandan and other volunteers from Xerox pored over minutiae like the design of railing, positioning of bus shelter for maximum convenience, work with coconut and juice vendor to place them in the best possible location for business, sustainable solution for trash, placement of bollards, lighting for bus stop, how commuters will cross ….