#VoterRising FAQ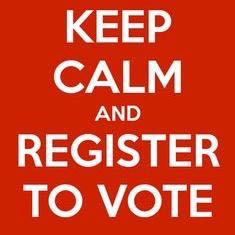 Why it's important you vote
Every day we see examples of poor governance around us – despite paying our bills, taxes and being the fairly conscientious citizens we think we are.  Many a time we hear 'the government should do this or that', the traffic is terrible, the pollution is killing us, the garbage situation is untenable and so on and so forth. All of which is true. It's also true that we serve the government we tolerate. Changing this is not difficult. We have had a small amount of success by working in collaboration with the government. We have also had some success with changing our own (ie citizen) behavior. But for larger changes, it requires is that you vote.  It doesn't matter if the quality of the candidate is stellar or not. What matters is that you vote and by voting you can hold the person accountable.  Please read the rest of this document to understand the criticality.
When are the elections?
The tenure of the present Karnataka Assembly ends on May 28, 2018. Elections for the 224 seats in the Assembly are likely to be held in May, 2018. The final dates are yet to be determined.
Can I get some basics on what is this election and who are our current representatives?
The Siddaramaiah led Congress government in Karnataka will end its term in May, 2018. Through these Assembly elections, voters in Karnataka will get to elect the MLAs in their constituency and thereby determine who will govern the state from 2018 – 23. You can go to the following site to check who is the current MLA from your constituency: https://nocorruption.in/state/karnataka/
http://www.empoweringindia.org/new/Winners.aspx?lblheading=mWinners
The governance structure relevant to us:
This is the MLA elections. Isn't it the Corporator elections that are more important?
Every election is important because you give someone the right to impact your immediate environment and quality of life and how to spend your tax money. Example did you know the Corporators jointly control Rs.9000 crores i.e. >$1 billion dollars of budget ? If you ran a company would you let just anybody off the street run it and decide how to spend it ? Yet we seem to be content to pay our taxes and leave the rest to chance ! .   While we rush out to elect the Central Govt based on our views of Global warming we don't want to participate in what impacts the garbage on the street right outside our door or the traffic or roads that impact us everyday. The elections allow us to play a role in determining who has the right vision and capability for the role and performing, which is something we have frustratingly found many people don't know the ABC of.
Mahadevapura today has a BJP MLA and 3 Congress and 4 BJP Wards and one Independent. When work isn't done we are told by the MLA that the Congress government is a hindrance, and when we approach the government, we are told that the BJP MLA is the one who is the blocker.  Yet this doesn't explain how the neighboring BJP MLA seems to get things done in HSR layout or how the Independent candidate is getting the maximum Budget funding! The fact is we need to consciously, continuously and proactively assess our candidates and elect those who can get things done for us. Navigating the political landscape is a part of the job and no matter who is in which seat, the job of running the city must get done.
I voted every time and it has made no difference.
First, THANK YOU for having been an engaged citizen and voting!! Yes, the choice of candidates we have have not been stellar to say the least. For this election, Whitefield Rising has raised its voice and as a people we must convey that we want credible options as candidates…people who will work for US! We hope that if we can put pressure to have a capable set of candidates, the quality of our representative will be better and we will have someone who is willing to bat for us and change the ground reality in Whitefield today.
Why can't WR field a good candidate? You are anyway doing so much good work.
As Whitefield Rising, while we want to be politically engaged, we definitely don't want to become a political party or align with any one. We support any individual who is aligned with our vision and goals and wants to bring about the changes we have struggled with. While we will not field a candidate, we definitely intend to assess, vet, probe and question every candidate fielded for our constituency and then share our views on each of them. This will be an objective guidance we share based on how we have seen candidates perform in the past, their affiliations with other party officials, and their intent.
I am neutral. Who should I vote for? All the candidates seem same as before! No use! So how will it help if we have to choose one of these?
In the last election, the winning candidates have won by extremely slim margins. Margins as low as 125! Even our local MLA won by just 6149 votes. So, we are frittering away our power in some sense by not collectively exercising it. The more involved we are, the more we make an effort to get out and vote, we can make our voices count!!
In a large apartment complex in Whitefield, we found that while 6,000 residents were eligible to vote, only 1,000 were registered to vote in their Bangalore constituency. And of these, only 200 came out and case their vote! Given the margins, this community alone could have swung the election. This is the power we have but we are choosing not to exercise it.
Until now, politicians have banked on our disinclination to get involved in the election process. They know that we would rather take the opportunity to stay home and relax or head out for a long weekend. Because that's how the Bangalore techies have behaved. And this is where 'being neutral' has got us. Let us together call for candidates who are worthy of us, and let's go out and vote for the best of the lot. Because most of us yearn for simple things and we know that dedicated effort can make our lives much better. We must find the one who wants to make the effort. Or be that person!
 Voting and all is not going to make any difference. BBMP should do its job!
But the fact is that it isn't!! Whitefield Rising has been striving to work with a variety of government agencies and BBMP is one of the primary ones. We have struggled…and we have seen the common man struggle to be heard and to have action taken on the most basic of our needs. When one reaches a dead end on the straight path, one must turn around and find another one. Moreover, just sitting back and hoping that people will do what is expected of them does not work. We see that in our workplaces as well. Nothing is achieved without push and follow-up in the absence of a shared goal. And frankly, BBMPs goals and ours seem to be largely in conflict with each other. Because they are aligned with the powers that be. And that is what we need to change. The BBMP unfortunately is a tool, and it must be wielded by the right person.
I just want my road made, traffic better and the garbage pile cleaned out. For this what is the link to Voting?
Unfortunately, what we think are basic hygiene needs (hence the 'just') remain dreams and have been hard to convert into reality. Pedestrians don't even have safe walking paths to reach from one destination to another. And traffic and garbage are everyday sights that detract from our quality of life. When government fails to provide us even these basic needs and rights, the only avenue we have to show our displeasure is by protesting and hoping that the MLAs respond, or voting and moving incompetent operators out of office. Politics is a morass and today, those who enter it are ones who have the gumption to deal with it with the goal of furthering their interests. We need to show that we want and deserve something better.
So your strategy says that if we all came out to vote, our elected representatives will take cognizance of our needs and resolve ALL of our problems? By that measure why are the villages where voters come out in full strength as badly off as they are?
The context in a village versus a hub like Whitefield are entirely different. They are worlds apart. We often find as we venture out of Bangalore, that roads are pretty good! There is less traffic, pollution and water scarcity not so dire. Tankers come by, and concerns around quality of water don't gain primacy. Agricultural and trade loans, financial support and employment are more important and networks and caste linkages affect voting patterns as well. So, it is not a comparison we can make. Neither have we lived in villages to explain the dynamics there. But for the fact that corruption is all-pervasive.
But I am an active party supporter. What if the candidate of my party is not as good as the other candidate. I still want to vote for the party! My party must WIN! My ideology must WIN!
If so, our ask of you is to step up and hold your party accountable and responsible to give us the cleanest, most committed and deserving candidate they can. Can you do that for us?
 Ok I understand I am ready to apply for my voter registration. What should I do?
First check which form you need:
Did you ever register to vote anywhere in India before?
No? Use Form 6
Yes? Were you previously registered in Mahadevapura Assembly Constituency?

NO – Use Form 6
YES – Use Form 8A Transposition (moving residence within the same constituency)
Use this PPT to help you to register – https://www.dropbox.com/s/n95tidt5159pm2k/nvsp_ppt_NOV_24_2017.pptx?dl=0
 How do I know if my name is on the voter list?
Go to this link: http://ceokarnataka.kar.nic.in/SearchHome_New.aspx
If you are searching by name enter only first few letters so that if they have misspelt your name a list will come up and you can look for your entry. Click on VIEW DETAILS next to your name to get your PART NUMBER and Serial number as well as your booth location.
I have applied so many times and I am tired. Still my name is not there
You have a few options:
Write a complaint to:   kar1950@karnataka.gov.in
Call 1950 and complain to them or ask them
If you have an acknowledgement for the Form you submitted and it was in the last 2 months, go to the BBMP Ward office where you submitted it and check with them
If you applied a long time ago and/or you don't have any acknowledgement or online reference for your form you have no choice but to submit a Form again
I haven't got my actual Voter card yet
If your name is included in the Voter roll, you can just print it out and vote with any other Govt. issued photo ID such as Aadhar, PAN, Driver's License or Passport. You do not need an actual voter card to vote.
If you want a voter card you have to get it from a Bangalore One center near you. Show them your name and inclusion details and they will print a card for you – a valid voter ID Card must have a hologram issued by the ECI.  A Voter Card is NOT ESSENTIAL to be able to vote. You just need to be on the rolls.
Ready to vote?
Have suggestions or challenges to any of this?
Please write to voter-rising@whitefieldrising.org
IN SHORT!
What we want                                  What we tried                        What we realized                      VOTE!!!
Clean lakes                                         Working with BBMP              Political will is lacking
Less pollution                                    Working with BESCOM        Money must be made
Clear pavements                              Working with the Police                      And layers fed
Well-laid roads                                  Working with BDA                 Citizen focus score = 5/100
Commuter trains                              Working with BMRCL            PILs work but slowly
Public Parks                                        Working with MLA                 Citizens can only do so much
Drinking Water                                  Working with Corporators   We have to hold Govt Accountable
No Garbage                                        Working with MP
No Corruption                                   Working with CSR