Thubarahalli gets a fix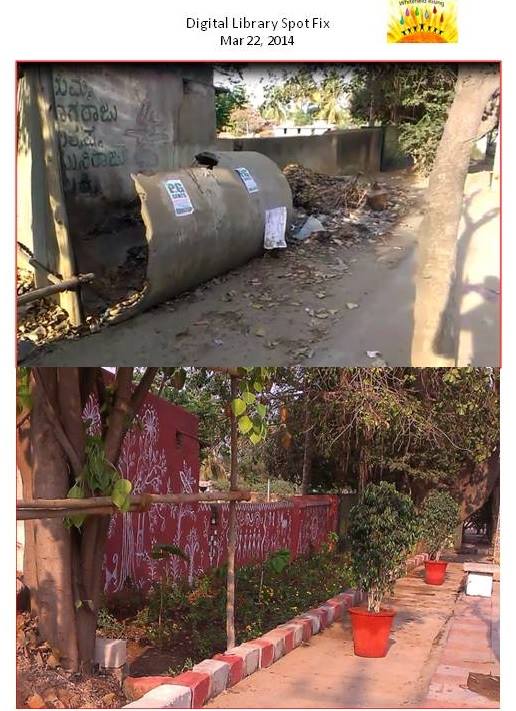 When we got the first note from a resident of the community called Regent Place reg his interest in improving the area around him, we just requested he fill out a simple template. From there started a journey where we verified whose land the space he was talking to was, what improvements could be done, what civic agencies were to be involved and what costs we might incurr.
Then two days before the fix, some preparatory work began in earnest both by the civic agencies and by the residents themselves. Finally, on March 22, over 35 people showed up. They came from Pride Orchid, Paradise Nest , Regent Place, Youth for Seva, BEML Layout, Ramagondanahalli and more! They worked hard. The physical labor was surprising to some but the enthusiasm to push on no matter what was palpable. Some contributed time, others money and time and still others their whole commitment. So much so that well past the lunch hour and into the evening after till dusk, folks continued to improve the space finally resulting in a spectacular change. Only when the pictures came out did the full transformation strike us all.  But we are told that the real transformation though invisible to the naked eye is in those that came and participated! We must agree judging by the viral nature of this activity.
Great leadership: Pradip Thaker and Nitesh Shah. Immense gratitude to all the other supporters of the activity.