Spreading Cheer & Warmth This Christmas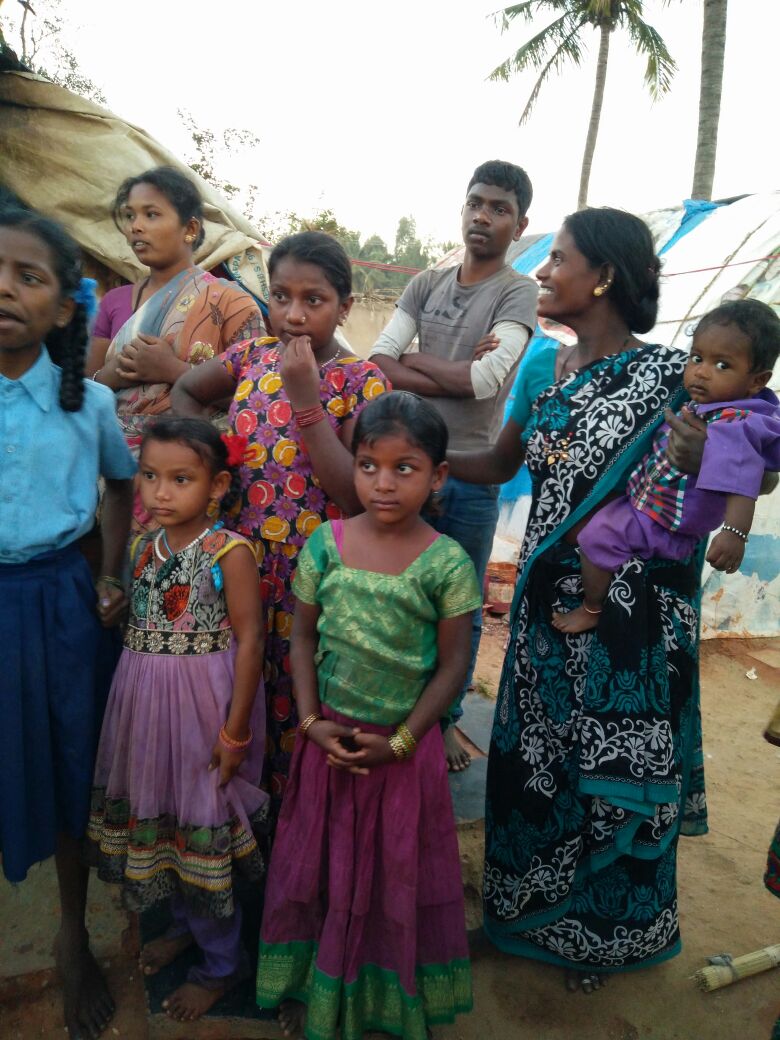 Bangalore received continuous rainfall on December 12th due to the effects of Cyclone Varda. When we woke up to a gloomy morning on December 13th,  the first thought was about how blessed we are to have a home and warmth. But then the next thought was about the people who have neither.
A quick communication with others in our group resulted in a mission to raise funds and donations to share the warmth and the spirit of giving this Christmas with the less privileged in our area.
An Instamojo drive was started online, the Village Connect team quickly identified the places that needed immediate attention and the same evening a team went to do a field survey.
On December 14th, Community Champions began collecting warm clothes and blankets and funds started to come in via our Instamojo link.
In 5 days we raised Rs 45,500, and two truckloads of clothes to donate.  It was a huge task to collect the donations from each of the participating community across Whitefield. Although it was a working day, a few of our Champions volunteered to help. The Funds collected online were spent in buying new blankets.
The reason we did a quick drive was because we wanted to ensure that people received the blankets and warm clothes as soon as possible as winter had already started and it was predicted that temperatures would dip in the coming week.
The next phase was Distribution. The initial plan was to go to the slums at night, to ensure that we were giving to dwellers in real need. But on the first day itself we realized that this was not a good idea as these people were daily wage earners and were in deep sleep between
8:30 p.m.
-9.00 p.m. They would wake up early morning, cook food, eat and go out scouting for work.
Hence from December 21st onwards, we went everyday from
5.00 p.m.
-7:00p.m. and distributed the blankets.
So far 5 such locations have been covered, spanning over 200 families. The distribution was two phase ~  In phase one, we gave blankets and in phase two, warm clothing will be handed over.
I would like to highlight the power of WR here. It is one thing to sit and dream of giving gifts to those in need, but it is another thing to find the right people come together to execute with efficiency and energy and collect funds and clothes to complete the drive. As individuals, we may be able to donate 10 or 20 blankets each but now, we have more than 400 blankets and lots of good clothes to share.
Each link in the chain is so crucial. The community champions who volunteered, ensured that the donations were segregated and of good quality,  the village connect team discovered the locations for distribution and established that connect, the PR team helped raise the funds and many others from the team supported too.
It was a well thought out and executed drive from start to finish. Kudos to the entire team for lighting up the lives of the people in the local slums.
That's WR for you. A platform to do good!
————–Devyani