Short Term Relief from the Traffic Snarl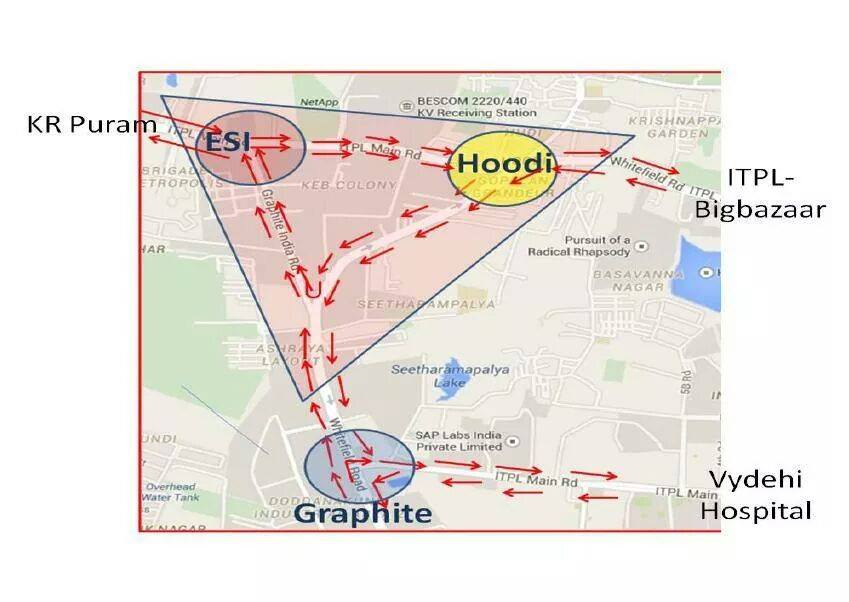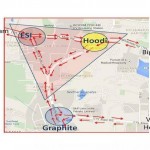 Traffic is a nightmare in Whitefield. Duh, you knew that already!  Relief from this is no easy task. But given that 36,000 crores in revenue is said to come from this area, the road and related support infrastructure is pretty dismal. A multi pronged approach is being taken to chip away at it.
What WR has done is to bring attention to the problem of traffic in Whitefield and put it on the Government radar – starting from getting more police force – both law and order and traffic, focusing attention on road condition, pot holes, digging etc.,BMTC buses, helping them with more volunteers, assisting coordination between various agencies (BBMP/BWSSB/BESCOM/BTP etc.). Its a long list.
As part of this all Whitefielders agreed that the worst spots were Kundanahalli, Hoodi, Big Bazar and Graphite. We were fortunate that MN Reddi, CoP sat up and paid attention to all oour collective clamouring. BTP hired Professional Traffic consultants who did a month long study of the traffic, flows and possible solutions for these areas before coming up with this plan. We do not have access to their calculations but can certainly ask for them.
We were asked to disseminate this information since a large part of Whitefield is part of this movement called WFR – This route variation is being tried and we need a lot of data points.
It is unknown how or whether this will help or resolve our traffic issues – several long term plans are on the anvil – metro, signal free corridor, underpasses etc. But that does not help the short term situation or pain that we all go through on a daily basis. All everyone is looking for in the end is a cut in overall commute times.