SFC. All you wanted to know.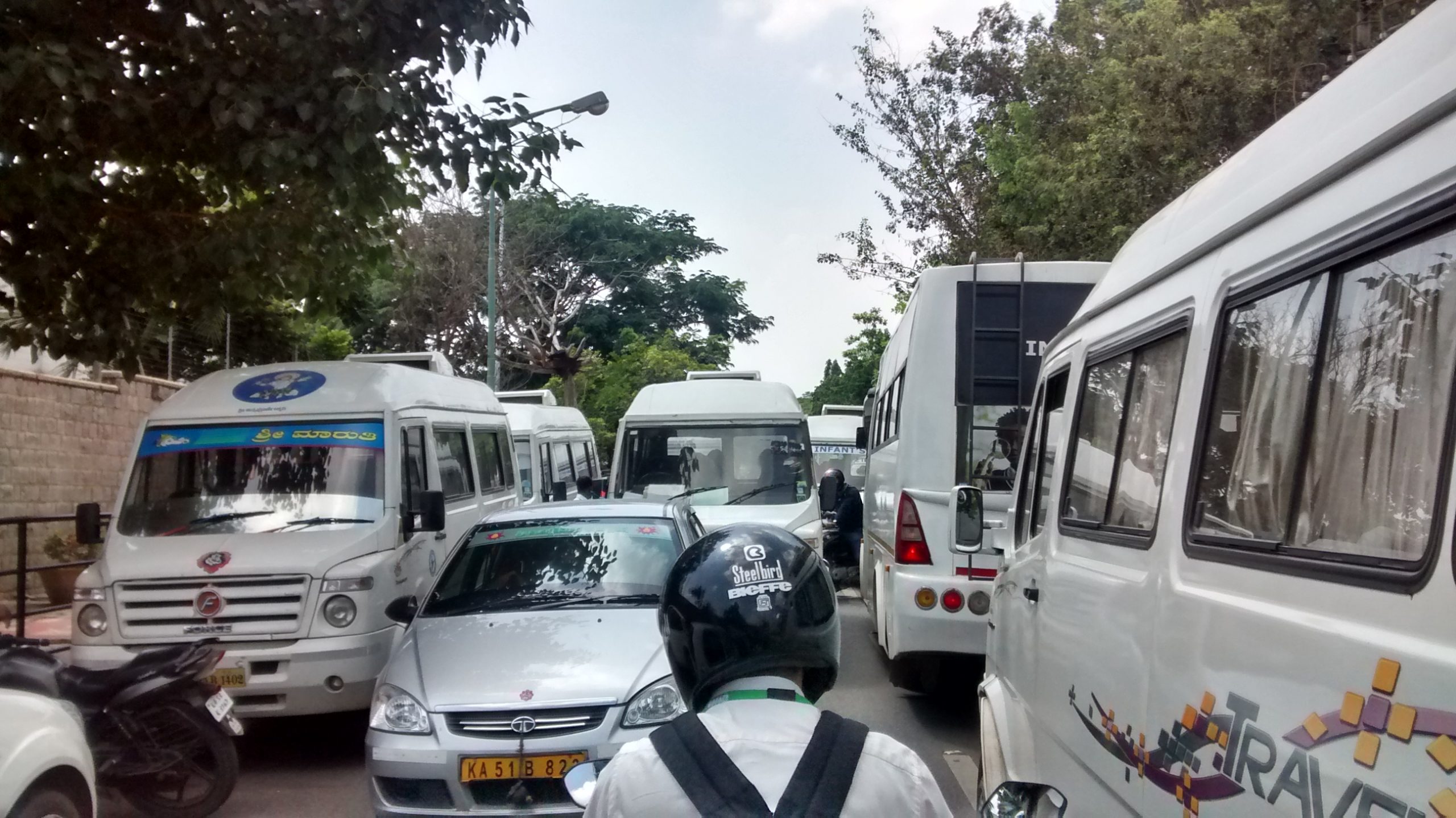 What is the SFC?
SFC stands for Signal-Free Corridor. It is envisioned that a motorist starting from Vellara Junction deep in the Bangalore city can travel to Hope Farm at Whitefield on a road that is (almost) signal-free. This is to be done by creating grade-separators (i.e., under-passes or flyovers) at major junctions.
This is only one of two or three SFCs that will get implemented if this one proves to be a success.
When the project is done, how will it improve my life?
It is expected to reduce commute time between Whitefield and the center of the city, and between all points in-between.
What is Whitefield Rising's role in this project?
WR's role is strictly one of engaging citizens in the design, monitoring, and co-ordination of the SFC, between the limits of Yemalur junction and Hope Farm.  WR is a citizen watchdog, but also one that believes in a constructive approach with the government. In particular, WR does NOT play a role in financing the project, nor does WR or any individual WR volunteer get paid for his efforts. Indeed, any Whitefielder who has an inclination towards traffic science and who can spare continuous time can become part of the team that is working with the BBMP on the SFC.
 Who initiated this project and when did WR get engaged?
This project was initiated by the Technical Advisory Committee (TAC) of the BBMP. Although the conceptualization, design and tendering phase went on for years, formal work started in Feb 2014. In the course of numerous routine discussions with the government on traffic and several related and unrelated urban issues, WR got invited to a TAC meeting that discussed the SFC. Seeing this as a crucial (yet one of many) component of resolving the average Whitefielder's traffic woes, WR has gotten involved in this project.
What has WR influenced so far?
Our main worry was that the SFC may turn into yet another unending and gargantuan government project, rife with opportunities for corruption. Thus we have focused on the execution of the project, in particular to assure that adequate alternate routes are provided during the construction of the critical Kundalahalli Underpass, and to assure that land is fully acquired in an undisputed fashion, fully prior to start of construction.
The other concern was the design catered solely to motorists, but not to cyclists and pedestrians. Therefore we have spent considerable time ensuring elements of good urban street-design (continuous, unobstructed footpaths, cycling paths, utility crossings, weaving lanes for U-turns, bus-bays, etc.)
We are rather keen that the various agencies co-ordinate their activities so that repeated digging of the road does not take place.
To achieve the above goals (proper land acquisition, traffic flow during construction, holistic design), we have organized numerous meetings between Whitefielders and government officers, including the Chief Engineer (Major Roads), the BBMP Commissioner, the MLA of Mahadevpura, the State Minister for Transport, the Police Chief of Bangalore, The Chief of the BMTC, BWSSB, etc. To their credit, several government officers have paid repeated visits to Whitefield and pressed their staff and contractors for resolving some of the issues that we have raised. Certainly we have brought attention to Whitefield, and certainly we have made it clear that sloppy planning and workmanship is not acceptable.
 Who are these WR people anyway, what is their motivation and what is their expertise?
WR comprises ordinary citizens who believe that they can change the world, one Whitefield at a time. In terms of expertise, several members have advanced degrees in engineering and management, some are local business owners, at least one has an advanced degree from Kennedy School (Harvard) and traffic engineering (Tokyo U). But all that is not as important as the passion they bring to their mission, which is to make Whitefield a beautiful home that all Whitefielders can be proud of.
Therefore, anybody who has a dream of seeing a beautiful Whitefield can join; only time and dedication are a must. Language, education-level, socio-economic class etc. are irrelevant.
 Are these the right ideas to influence the project with?
As with any public works or planning exercise, citizens participation is a must. If citizens do not involve themselves in their cities, we are throwing away the opportunity that democracy has provided us. We vehemently believe that planning and execution of works that affect all of us cannot be left to central planners, experts, faceless bureaucrats or distant politicians.
It is true that professional planners must perform the detailed drawings, but inputs must come from citizenry. The relationship of the citizen to the planner is that of the home-owner to his architect.
 But some people say, the whole underpass is a bad idea
The Kundalahalli and other underpasses are but one part of a larger system to alleviate traffic. This much has been proven worldwide: The wider the road, the more traffic it attracts. Therefore the SFC and the underpass alone cannot solve any traffic problem. It is in only in combination with other `hard' infrastructures (like metro, commuter rail, cycling paths, safe pedestrian ways, bus lanes) and `soft' measures (like enforcement of traffic rules, greater incentive towards public transport and bicycling, coordinated signaling, better funding for police) that an underpass makes sense. So it is but one piece of a larger puzzle.
It should be known that there are dynamic citizens throughout Whitefield who are working on each and every aspect of the aforesaid puzzle.
Who will maintain the roads after they are done. Dont they all deteriorate anyway?
This is true of all public property. This is why WR encourages citizens to take `ownership' of public spaces. By `ownership,' we mean: form local associations to take care of roads and parks; follow up with public officials and elected politicians to deliver their goods; enforce good-neighborly rules that preserve and protect public property.
That said, the underpass, being a very large infrastructure, can only be taken care by the BBMP, not by a local association. But it behooves the citizenry to be vigilant, to report damage, to report unclean or deteriorated spaces within the underpass. The government will respond if the people engage. The government is the people.
What would have happened were WR not engaged?
There are examples of good government works (the Delhi Metro, the national highway system, ISRO) and bad government works. Given the caliber of engineering staff of the BBMP, there is every chance it would proceed smoothly even if WR did not exist. But then there is also a chance of a big botch-up. That is why we the people need to be vigilant. We trust, but we verify.
I have a great idea and I want to influence the project as well
Please write to us at hello@whitefieldrising.org . If you do join in, be informed that this is a very serious commitment of time and thinking bandwidth, and that it is also pro bono.
I want to help but I dont have significant amounts of time. How can I contribute?
We are always happy to chat! Check out our facebook page for updates and see if people like your suggestions!
What are the challenges/roadblocks to the work?
As in any public works, the first challenge is preparatory work in general, and adequate land acquisition in particular. Other challenges are ensuring smooth traffic flow during construction. Yet another is maintaining quality of works. Then several agencies (BWSSB, BESCOM, BBMP …) have to co-ordinate their works; historically they have not bothered to do so.
The actual construction is usually quite smooth, if the preparatory work is done well. Big if.
What is the schedule of works and why is there a delay?
The contract was originally awarded to R N Shetty in Feb. 2014 with a deadline of 18 months. Initial work like asphalting and creation of a footwalk has been done near HAL and other places. At the behest of WR, the work from Yemalur Junction to Hope Farm is somewhat delayed, as we want to ensure that the design is good, the land acquired, the utilities (BWSSB, BESCOM) done with their work.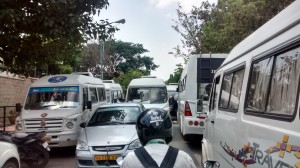 At present we cannot give a schedule but we do hope that once started it will be done smoothly.