Public interaction with MLA candidates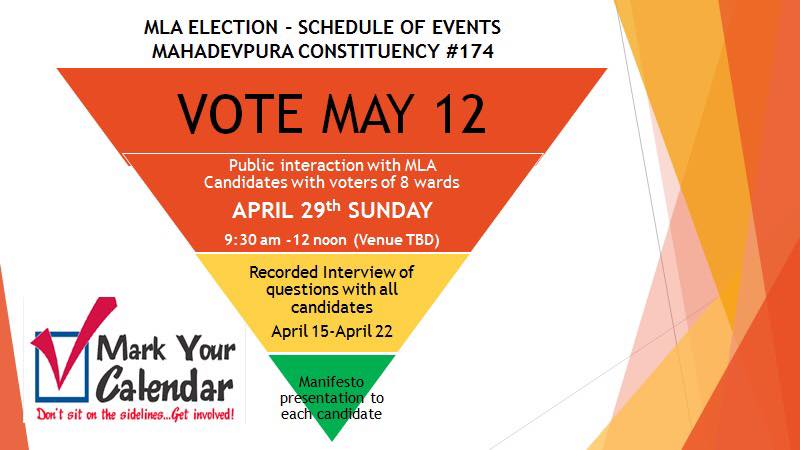 Whitefield Rising will be organizing an Open Forum event – a public interaction with all the MLA candidates standing from Mahadevpura on –
Date: Sunday, April 29th.
Time: 9.45 a.m- 12 p.m.
Venue: To be decided
More updates coming up shortly..
Achievements, promises all will be laid out and questioned. Attendees will have the opportunity to raise questions and get answers from the candidates.
We are still looking for a centrally located venue that can accommodate a good crowd and is easy to get to.
The session will be video recorded and live streamed as well.
We are also meeting with each candidate ahead of time, to present the manifesto which lists out OUR asks, specific to each of our 8 wards
Apart from the above, we have posed few questions to each candidate as well. The first recording will be shared shortly !