New Year Wishlist from Whitefielders to BBMP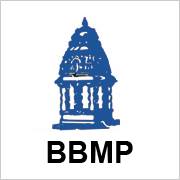 New Year Wishlist from Whitefielders to BBMP as Call to Action
Here is a list of problems that BBMP SHOULD have solved for us by now. We have truly reached the End of of Our Patience AND demand that it gets fixed NOW.
What exactly is stopping the Govt machinery from responding to so many traumatized citizens of the area? After many escalations and following up innumerable times, it transpires that the Local Joint Commissioner has the Power, Authority and Responsibility to solve all and most of these issues but has not done so. Despite Mahadevpura being one of the largest Tax contributors, WE don't ever get a Qualified, Competent and Responsive I.A.S officer to head this Assembly Constituency? We are already on our 3rd JC in as many years!
Here are the list of items which need Immediate Attention from BBMP:
1) Thubarahalli road is claimed to be private property, though BBMP approval was provided by the Builder to Residents. Road is now not passable despite a diligent attempt to resolve by Corporator Shweta Vijaykumar
2) Vibgyor Road remains a huge issue due to similar disputes of land ownership. Terrible condition of road which the residents have tried to get rectified for years with no resolution.
3) TZed road remains a nightmare again due to property issues, the road not being asphalted and the rainy season wreaking havoc.
4) BBMP not taking the Land Relinquisition route to widen the road at Varthur Kodi. Instead, they are now planning on encroaching into the Kodi Outlet. WHY??
5) Borewell Road and Immadihalli Road are in a non-motorable condition now. They need to be asphalted ASAP given they are BUSY BUSY thoroughfares!
6) Signal Free Corridor (SFC) footpath not completed in selected sections because of pressure from land lords.
7) SFC median widening by one foot unnecessary. The median width needs to be reduced (it anyway doesn't support any plants as of now and the median advertising contract is expiring in Feb)
8) SFC does not have enough Designated Four/Two Wheeler parking. All relinquished land need to be utilized for the same so that people are not violating traffic and parking rules.
9) SFC Bollards pending in front of establishments doing commercial activities on foot path
10) R Narayanapura road is in non-motorable condition now. Needs to be asphalted asap.
11) ITPL to Hoodi junction walkway should be done.
12) Streetlights are not working from Hope Farm to Kundanahalli
13) Tubarahalli to Kundanahalli there is NO footpath. It is dangerous for pedestrians due to broken slabs. SFC project to lay footpath progresses at a SLOW pace.
14) Sterilization drives for street dogs. Whitefield is abandoned by all NGO's now and regular sterilization is not happening now, leading to an increase in the dog population. The reason is non-payment and no infrastructure provided by BBMP.
15) Parking mess on ITPL Main Road from Kundanahalli junction to graphite junction needs to be tackled on priority.. entire stretch should be made NO PARKING zone. Same is the issue with AECS layout main road.
16) Hanging wires/cables of all sorts all over which posses grave danger.
17) Getting rid of illegal bill boards/hoardings/pg posters/flex banners mostly of netas.
18)Public toilet should be there near each bus stops. Otherwise it's very difficult to tolerate. Its basic necessity.
19) 3 Cement factories causing tremendous pollution in and around Doddenakundi area affecting schools, residences and hospitals. Suit from Graphite spreading across the same area.