Mr Universe!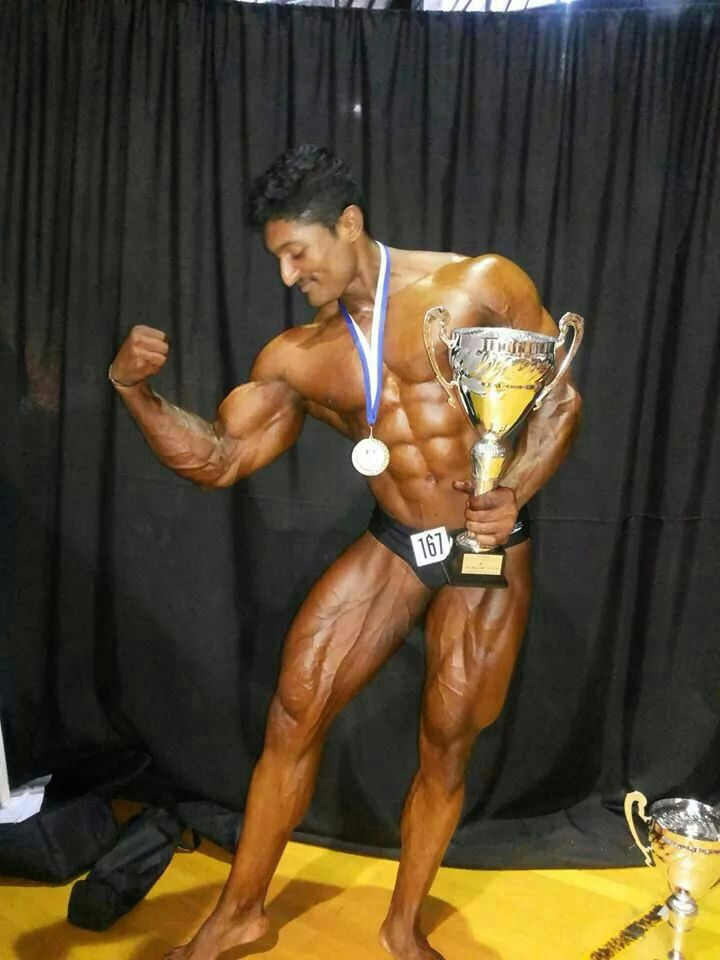 Many times the stories are best told as is. Below is a cut and paste of an email thread that shares how a community comes together to support its people. This thread however does not reflect the immense support Bala gets from his self appointed mentor Nagaraj who goes around publicizing this case and the support needed. Three cheers to Bala, Nagaraj, Koshy(VDB Builders) , Anjali and others supporting Bala. This would be a fantastic time for an organization to sponsor his future trips. He shouldnt be distracted looking for funding for nutrition and travel to his competitions.
Having won in Germany and Greece
, he stands poised for global recognition. Write into hello@whitefieldrising.org if you would like to be a champ supporting a champ
Anjali writes
 Dear All- attached is the selection letter to G Balakrishna, a 23 year old youth from Whitefield (Ramaondanahalli) whom we wrote to you about last year – he was sponsored to go to Germany for the World Body Building Championships through the generosity of
Mr
. Koshy of VDB builders – Bala did not disappoint and came back with a winning medal.
Now he has moved from strength to strength and has been training hard and has been selected to represent India in Greece. Please see his sponsorship and selection letter attached.
_*Unfortunately he does not have enough in funds to get the air ticket to go from Bangalore to Athens, Greece on 

June 14/15

. The requirement is the ticket (probably US$1200 or thereabouts)  or then cash in lieu to be paid to the Association. *_

I know some of you had come forward last time but 

Mr

. Koshy Varghese  funded 100% of his trip so nothing more was required.
_*If any of you can come forward this time, please call Bala directly and he will come and meet with you with all his credentials - 
Thanks,
Anjali



On 11/18/2013 9:04 PM, Anjali wrote:
>
> Delighted and ecstatic to inform everyone that Balakrishna has done us > proud - _he just called us from Germany and informed us that
>
> *he has WON the Junior Under 24 title of 

Mr

. Universum in Germany this > week.*_
>
> This is truly a dream come true made possible by all in Whitefield - > we are looking forward to welcoming Bala back and celebrating in our > community - stay tuned.
> He lands on 21st at 

6:30 pm

.
>
> Official Videos should be up soon on the internet at the WABBA site. > Will send it out once we get it.
> Waaaay to go RGH - Whitefield....................
>
> Thanks,
> Anjali