Kitchen Gardening the latest new trend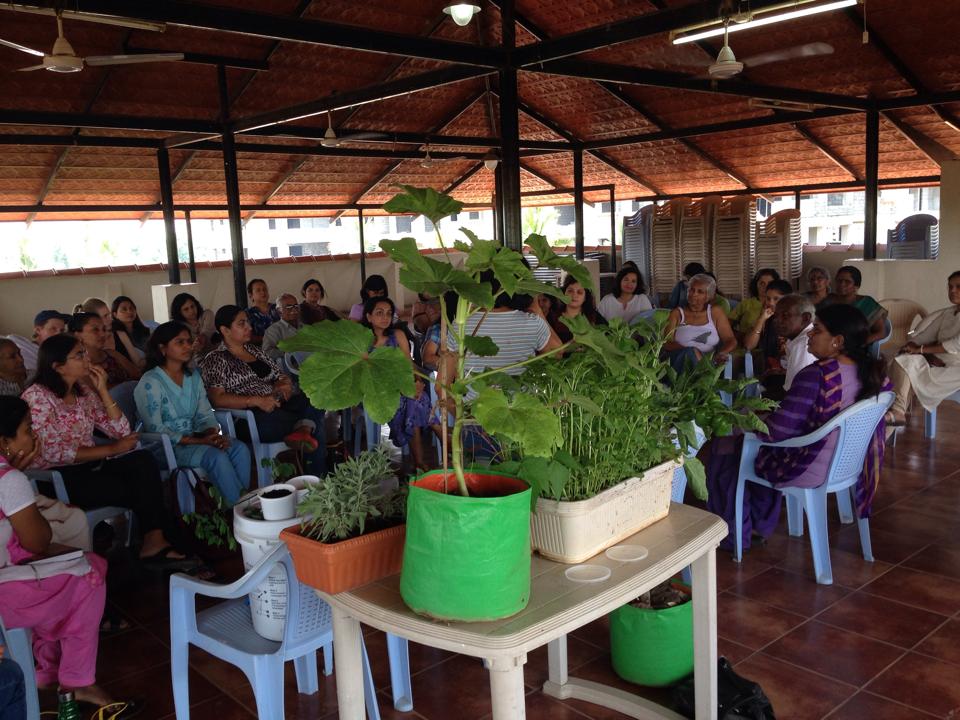 On May 18, 40 people came together bound by a common interest viz Gardening.  Some were experienced gardeners that were there to network, learn more  and contribute. Others were new to it all and were benefitting from getting a low down on how to get started.  The number of emails afterwards as well as the number of people that have already kicked off their start to this new hobby is a strong indicator of this new trend across Whitefield.
Topics covered included the basics which is ultimately all that is needed to know  ie soil, sun, water, organic fertilizer/pest control, planting techniques, plants to grow, container types, soil mix.
Vallari Shah did a great job of all the basics. She has just begun leading 6 week onsite courses
Sahaja Seeds invited by Shashi Rajamani brought an organic farmer as well and we learnt so many tid bits !  They also distributed "naati" varieties of seeds that are so precious given their hardiness.
Once you are through with the basics, you could do more! Here is just one set of improvements.