How to do a Spot Fix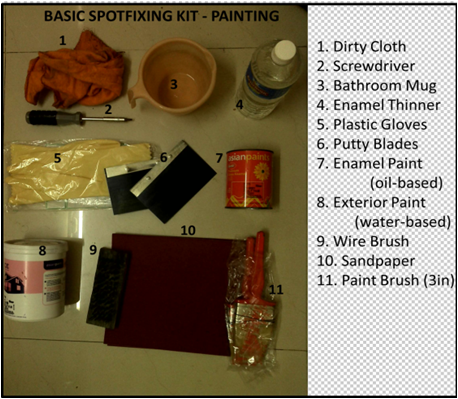 Whitefield Rising Smart Fix Action Plan
To be completed by team  requesting smart fix
Possible Date
Time
Name of contact person
email
phone number
Location
Stated problems
Describe timing and type of garbage ( household, dumping, shops,Traffic, illegal parking etc)
Who all are interested (Community/individual home/shops)
Who will maintain and follow up( need minimum 20 minutes a day for atleast 2-3 weeks)
Pictures for a 24 hours cycle
(Please insert here or in a separate file)
Plants requirement
Funds
Any specific requirement
To be completed by Whitefield Rising
Name of contact person
email
phone number
Disposal of water bottles etc
Financed By
Materials
Permission and letter to BBMP/ BESCOM/ BSSWB/Traffic police
 Environmental Engineer Mr. Srinidhi, 94806 83539, nidhi_ee@yahoo.co.in.  BBMP Mahadevpura office.
Photographer
Sharing photos and video
Signboards
Teams & tasks
Total Estimated Cost (as per excel sheet)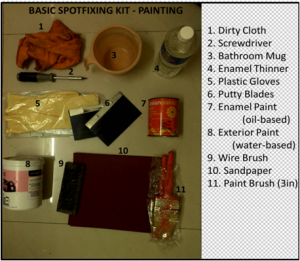 A Spot fix is basically an idea we have learnt and borrowed  from The Ugly Indians.  Before reading further, please take the time to view some wonderful Youtube Videos by The Ugly Indian.  Taking a shortcut on this step sets you up for failure. Especially view the series on the Passport office fix.
A one time spot fix is a clean-up and transformation of a space. But it is only one (important) step in the big picture towards a cleaner Whitefield. The real story and even more fun (if that's possible) is in what happens afterwards. India provides a superb opportunity for detective work and problem solving. And in the end you are left with a huge sense of achievement and learnings.
The philosophy is Gandhian.  Do not force anyone to volunteer. No conflict will be the approach. Use influence. Do not tell anyone what to do. Instead collaborate. Ask everyone in the team for ideas even though as a leader you should yourself have a plan.
Humility, Leadership and Execution skills is what is going to be asked of you the overall manager and orchestrator of the fix.
NECESSARY PRE-PLANNING
·         Survey the area – many times. Understand what goes on there – morning afternoon and night.
·         All materials to be procured and ready "PRIOR TO" the day of spot fix or no spot fix.
·         Single POC – Project Manager takes responsibility for ensuring the above though the work of procurement is best handed out to multiple volunteers.
·         PM Intimately familiar with issues, number of people coming and what the first 2-3 rounds of work will be. Should have therefore done a spotfix prior to understand how it is done. Ultimately responsible for all the work.
·         Ensure 2-3 people have done a spot fix before so they can be a guide for the rest especially if it's a large group.
·         If there are open sewers,  wires from BESCOM that need to be addressed then you need to contact the people below well in advance WITH photos.
·         Very important to "complete" the job within 3-4 hours end to end. The sense of satisfaction from the visual improvements within hours helps in keeping spirits up. The alternative of trying to get people to do all the ground work first and follow up later to do the finishing is NOT advised.
·         If badges or T shirts are required – plan in advance (min 2 weeks) and send email to contact listed below.
·         If debris or garbage will need to be carted away, pre plan with the Whitefield Rising team so BBMP truck can be organized. Alternatively organize a private truck yourself. Ensure he does not go and dump in a nearby open area thereby simply passing the problem on to the next group.
·         Wide angle before photos of each area. This will be used to compare with a picture of the same spot right after the fix on the same day and shared with all on the same day. (CRUCIAL).
·         Sourcing Tere Bins requires lead time – plan for a minimum of 2 weeks.
·         Send an email to the whole team of volunteers 1 day prior with simple expectations – ie show up on time, location, wear comfortable shoes and follow instructions and also to stay through the job rather than leave early. Its ok however if a few people want to start later because they bring new fresh energy giving the early workers a bit of a break.
·         Try and have a min of 1 kannada and 1 telugu speaker in the group.
DECORUM
·         Everyone and especially the Project Manager for the day works hard on the ground without talking much.
·         On time start, and infact ahead of time
·         Mooh Bandh Kaam Chalu. This has been the TUI Mantra, and we will follow it religiously.
·         Extremely respectful of all and especially those that are impacted. Eg: local vendor, hawkers, shop keepers, street cleaners etc.
·         Be open and invite all onlookers to join in. That's where you will get buy in. Just hand them a paint brush.
WORK DISTRIBUTION
·         Project Manager who manages the gloves, masks and hardware and hands it out as needed while showing how the work is to be done. Has to think on his or her feet and keep people busy and quiet without acting bossy. Earns team respect.  Shuffles people around so everyone has a chance at all types of work. Painting is the most desirable. Cleaning Garbage the least. (Therefore the PM MUST do it themselves to set an example)
·         1 person sits by the paint and keeps handing it out
·         1 sponsor who brings the cash for any runtime needs – but is also working hard
·         1 person who manages traffic to ensure safety (if required)
·         1 person who brings water and an energy boosting snack – but is also working hard
·         1 Photographer – who is also working hard – but will upload the photos straight away on the same day and prepare the necessary before and after photos on ppt.
·         1 Writer will go back and summarize the day's activities in their own style and share with the team within 1 day along with the Before and after photos with a link to all the other photos. Especially important is to capture people's sentiments during and right after as well as how they feel the next day as they see their work of pride.
SEQUENCE OF EVENTS
·         Assemble for debrief at "EXACT" time listed. Hands out WR badges if needed.
·         PM assigns initial round of work handing out the equipment
·         PM walks around and keeps a close pulse on all the work going on and starts shuffling people around as different pieces of work end. All to be done respectfully and if the person wants to. They may be tired and may want to sit down etc.
·         Call it an END at or about appointed time.
·         Gather up all materials, dispose or take home
·         Next day – return all borrowed equipment
·         Next day – plan for maintenance of stretch FOREVER and any other spot fixes required.
SUCCESS METRICS
·         Excitement generated amongst group in advance (Rate on scale of 10)
·         A sense of achievement and satisfaction people are feeling (Rate on scale of  10)
·         Transformation (Rate on scale of 10)
·         Maintenance and improvements continuously made month after month – (Rate on scale of 10 after 6 months)
·         Local involvement if the location has residences, shops or hawkers there. (Rate on scale of 10)
Comments people make without being prompted –  Share worthiness