Are you supporting Rape? Inadvertently?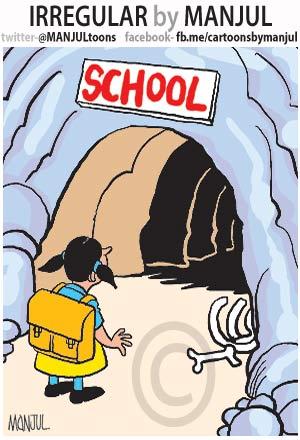 This article in  Times of India outlines what happenned.  16 individuals/groups are involved. And most of us are in this list! Interestingly, the choice each one makes determines the outcome of this case and potentially affects the next rape about to happen.  So are we  inadvertently supporting rape?
The teacher that locked the little 6 year old  in a room. In the school (per the article in TOI)
The Rapists
The teacher that seems to have found out and brought the doctor
The doctor that gave her the injection
The child that revealed it all – The most courageous of the entire lot!
The parents that investigated and filed a complaint – Heroes. After trauma of unimaginable proportions, they went ahead and filed a complaint knowing it was a harder road ahead
The doctor that certified it was a rape
The Childline group linked organization that advised the parents
The police that got the complaint and are now responsible for bringing complete justice to this case. Complete being the key word without succumbing to any pressure
The management that came to know and what they did then, now and in the future
The Newspaper and Media – Truth in reporting. This article by the famed Hindu for instance wasn't remotely reflective of the real situation on the ground!
The Vibgyor Thubarahalli  group of teachers

The Parents of Vibgyor Thubarahalli

Parents in Whitefield and Bangalore

The Politicians – Which direction will they put pressure in.

Lawmakers and anyone in a position to influence the outcome
Parents of Vibgyor Thubarahalli School:  You have been thrust into the limelight and are in a tough situation. Those that could have done something in the chain before you, have failed you. Therefore you are holding the ball. What you do sets the stage for the country and for every future such rape in a school premise. When the traumatized parents of the victim filed a police complaint, they gave you an extraordinary gift to protect your child. Now its your turn. Going back to school without focused constructive pushing this rock uphill to bring COMPLETE justice to this case could simply result in future such situations. Maybe a few extra cameras and security guards will keep your own child safe. But when that next rape happens in the next school just be sure you did everything you could have. WE ALL WANT TO HELP YOU HELP US ALL. Your battle will be uphill and you will need to be strategic. But this is the game you have been asked to play. Play it bravely.
Parents Elsewhere. As we righteously explode and indulge in conversations everywhere about how schools are just a business and how the Law doesn't work. Pause. Pause and think of your role. There is no right or wrong. But be sure to pause and think of what little you can do. You are not as helpless as you may think. ONE lady Jeroo Billimoria started Childline which helped this very case.You are as much of a hero!  Here are some areas we want to work on that you can join.
Track 1: Awareness and Education – Focus on Children and Parents. Objective is to educate all children and parents the importance of these topics, conducting awareness sessions across the year in Whitefield and ensuring we are educated on these topics.
Track 2: Asks from each School – Objective is to ensure we have a consistent and measurable ask from each school in Whitefield. The key here is to start with do-able things. We should not be asking one ask from one school and another from a different school. Some asks that we have heard
Parents Association
Best practices
Background checks
Audits

Track 3: Legal Team: The objective here is to educate our team on what the law states and advising on its potential changes.  Most people cannot parse legalese or what the citizen's rights are!
Track 4: Rapid Action Team for the current issue: objective is justice and only justice and setting an example. So methodically noting the details of the case, understanding where the law is proving to be a burden. Initiating conversations with the government, launching Awaaz.org campaigns etc
Whitefield Rising is not an organization. Its a movement. I serve as a writer and Social Media Junkie. Many others lead many other aspects. We are free and do as much or as little as we want, when and how we want. It welcomes you with a platform to do whatever "you" want to do. So the choice is yours. What do you want to do? If you do join, nobody will be there to tell you what to do next. But you will get a chance to interact with others that are interested in the same subject and maybe synergy will come from that. You can of course do many other things like the mother that made a scene when she saw an auto driver "feeling" a girl child he was transporting to school. So do what calls you.
Ultimately, what you choose to do is your right and one none of us can ever judge. But if you do go down the path of action,  Your only measure as well as reward for all your trouble will be a state of being where the  Mind is without Fear and the Head Held High.