This time is different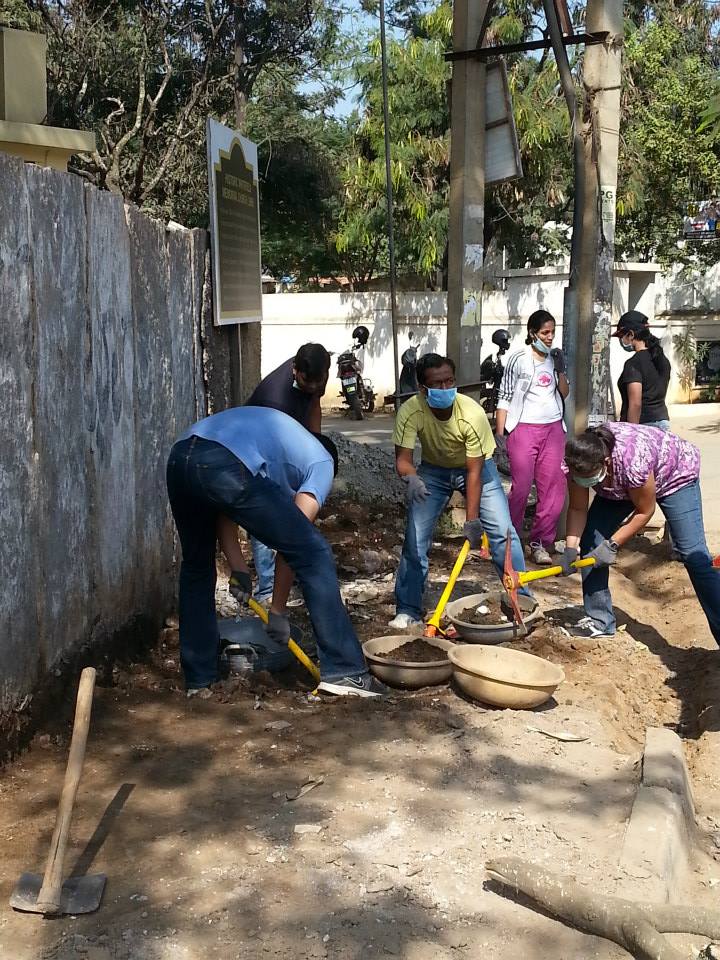 Friday Dec 20th saw a motley crew of 85 in front of a Historic Spot in Whitefield. The Memorial Church.
Money, Effort, Time was a small price for the pride in the transformation. People understandably upset at what happened 5 days later. However, there is opportunity in this setback. Why did BESCOM do this when they were involved in the FIX? Where did the communication break down?What will they do now? How quickly will they have it repaired?
This time is different. Because, we wont "ACCEPT" what happened. We will follow the process and pursue this to conclusion.
BESCOM has logged an issue and we saw some work to "restore" begin. Watch this space. to see what happens.
The Memorial Church Spot Fix Team 
White Field Rising Team. 10 people
Dell. 50 people and Sponsors
The Brigade Group. 8 people and Sponsors
Brigade contractor. 5 people
BBMP. 8 people
BESCOM. 4 people
Pictures from the Fix