Summer Camp Around the World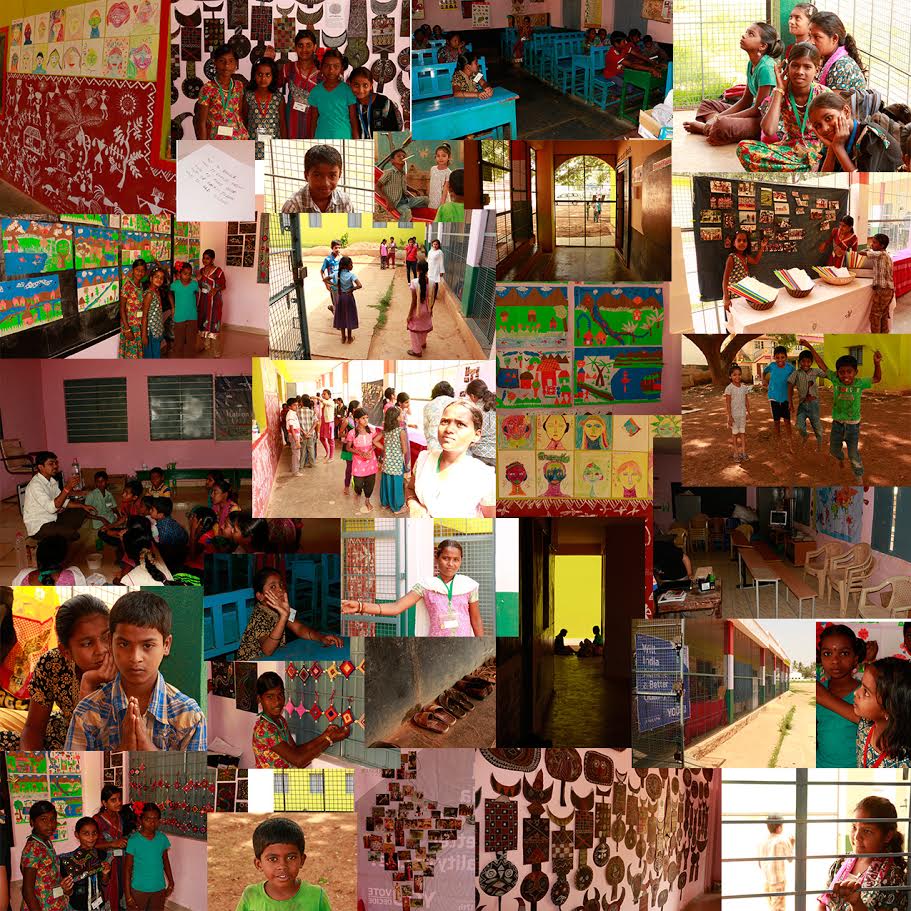 Report on the Summer Camp for the Underprivileged children of Government Schools in Whitefield
Key Information at a glance: 
Camp Duration: 13th April to 30th April
Camp Mission: To help children from neighborhood Govt. Schools remain connected with the school system and discover the joy of learning.
Camp Theme: -Learning about the world through Art, Language, Sports, Science and Mathematics
Camp location: Government Higher Primary School, Ramagondanahalli
Number of children: 85
Age group- Grade 4 to Grade 7
Number of volunteers: Total: 30 (volunteers age ranging from as young as 8 years going upto senior citizens)
An Overview 
This summer camp was conceived with the idea of engaging these underprivileged children who are typically left to take care of themselves during the summer break from school. The idea was to use fun and games to get to know the children and showcase their talents, hence improving their self-confidence. Furthermore since most activities were conducted in groups, the camp also taught these children how to work with each other in a mixed age- group setting. The volunteers were also able to impart the basics of sharing & caring, hygiene and care for the environment via camp activities. Most important of all, the children had a lot of fun and looked forward to the camp. This camp provided the children a chance to be a child in a very harsh environment of poverty, neglect and abuse.
Camp Activities 
Children started the day with a short Sports session conducted by our young volunteers followed by breakfast. Post the breakfast session, children split up into four groups for the four activity areas ( Art, English, Math and science)  and each group spent 45 minutes in one activity area before moving into the next.
Children have gone through Art sessions, which covered art from around the world. They have been exposed to Indian art like Gond, Madhubani and Warli forms of art as also to art around the world right from masks in Burkina Faso to Aboriginal art of Australia to Japanese ink washes and much more. The language lesson plans were tied closely to topics in art and children were taken on a journey around the world across all continents through picture cards, card matching and writing activities.  The learning was augmented through quizzes and games. In the area of Math, focus was on building fundamentals through manipulatives and practice the concepts on Khan Academy learning platform. The learning culminated in a real life shopping game set up for the children where they had to apply
all the concepts that they had learned!! In Science they created several hands on models covering a range scientific concepts. The Agastya Foundation team conducted these sessions.
The last two days of the camp were scheduled
for an exhibition to showcase their work in all areas followed by a fun trip to the Planetarium.
Camp Sponsors:
Breakfast: Alila Group of hotels
Infrastructure at School: Rotary Bangalore IT Corridor
Materials & Maintenance staff: Whitefield Ready Volunteer Teachers Group
Curriculum created and executed entirely by Whitefield Ready Volunteer teachers Group ( part of Whitefield Rising)
Conclusion 
The involvement of children and parents has been very encouraging. The parents came in individually to register for the camp and attendance has been over 90% on all days of the camp. The children have grown in confidence and enjoyed themselves thoroughly. Their learning has been tremendous in this short span of time. This has given us useful insights into planning curriculum for next academic year for the in-school and after-school programs.