Status Report of Whitefield Projects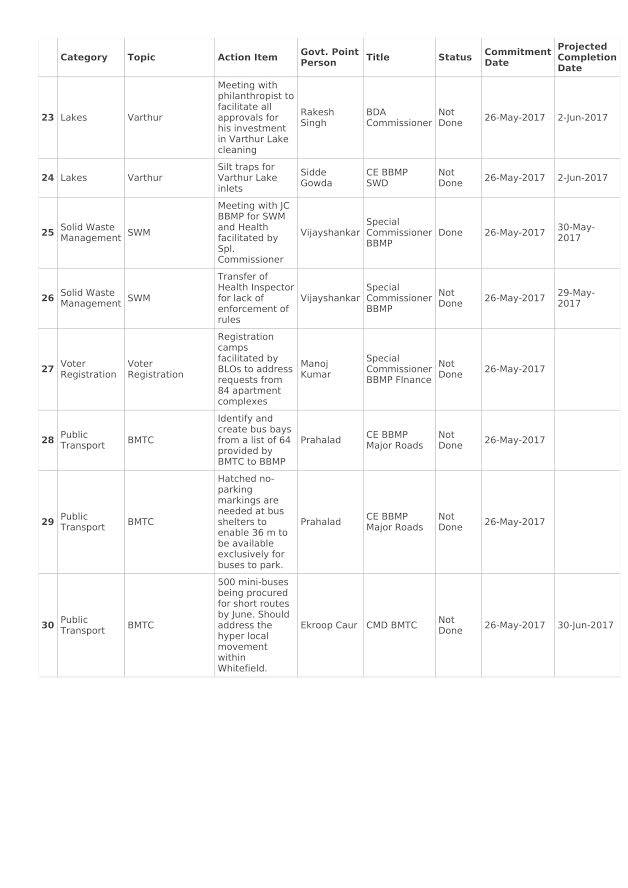 Current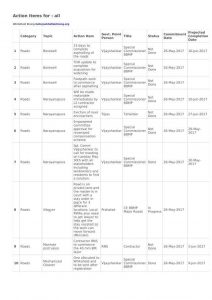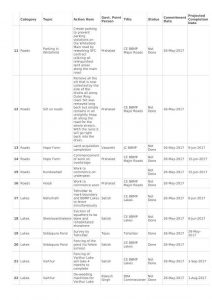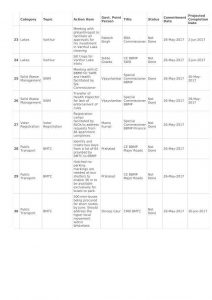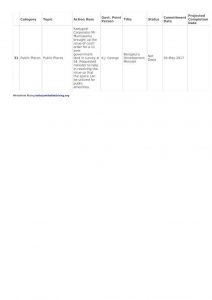 after Whitefield Rising's meeting with Shri KJ George and Govt Officials on 26.05.2017 ~
We have been tracking a Comprehensive List of all ACTION items committed to us by government officials during a meeting with Shri K.J. George on May 26th, 2017.
Please find below the current status of the projects that are being tracked.
In the May 26th meeting, govt officials had committed dates to address all the grievances brought before them. However, only FEW of the actual committed dates have been met.
We from our end will ensure that this tracker is kept up to date and continue to pressure for COMPLETION of all the action items.
We will be capturing all relevant projects going forward in this single tracker and sending out this tracker and periodic updates to both Govt officials and citizens on their current status. This is a new approach and will hopefully yield better results compared to the past!