Shaving off hair for Whitefield Rising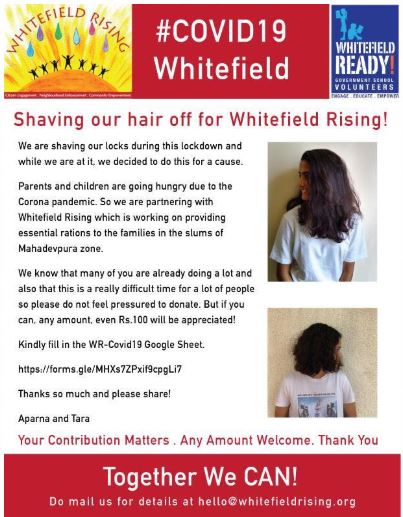 Two 15 year old girls have decided to do something novel during this period. They are shaving their hair! The hair will be donated to a society in Mumbai (Cope with Cancer) to have wigs made for Cancer patients who lose their hair.
Alongside this, they are doing a fundraiser the money from which will go to our Whitefield Rising grassroots work right here. Through this, they are doing their bit to raise awareness. Anything you feel like donating is welcome.
https://forms.gle/qnBYVZoQBWMxStyf7