NetZero – A Leap Start to Responsible Waste Management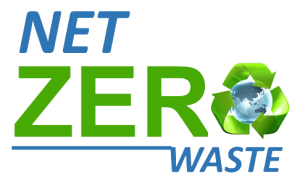 Whitefield Rising organized this event on April 19, 2015 at Alila hotel. Click here to read a blog post about the event.
Feel free to use the materials provided here for your community presentations and awareness sessions.
Introduction and Context Setting
Ketki Vahalia set the context for the event by presenting some startling facts about the garbage produced in India and the projections of garbage generation, if we don't change our ways.
The Problem (Anu Govind)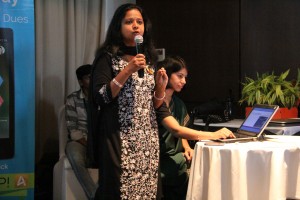 Anu Govind started composting at home in 2009 and composts in 3 different ways today. Anu has been involved in WM awareness campaigns in the BEML Layout since 2010. Anu was part of a team that created a Zero Waste Temple event for 3 years – the event happens from 3am to 10pm and handles 30000 people through the day!!! Anu lead the WM initiative at the ITPL Midnight Marathon last year. Anu conducts SWM awareness sessions in communities around Whitefield and in other events (exhibitions, talks etc.) beyond Whitefield. She works with BBMP and other stakeholders to improve infrastructures and processes related to SWM in Whitefield. Anu is part of SWMRT (a city level citizen group working in the area of Sustainable Solid Waste management practices). Anu laid out the various problems caused by un-managed garbage, setting up the stage for our other speakers to talk about the solutions.
Watch the recorded presentation
Solutions
Segregation at source (Malini Parmar – 2Bin1Bag)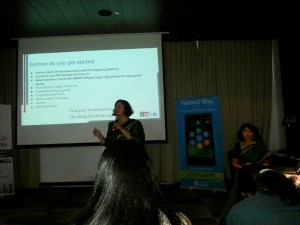 Malini Parmar is from Springfields on Sarjapur Road. She is a full time unpaid volunteer, working to help solve Bangalore's waste problem. In March 2011, she started segregation of recyclables in her community of 540 households –note that this is way before the 2012 mandatory regulation! This got them an award in Bangalore Recyclathon in 2012. They expanded their success to their neighbouring communities and created Kasa Muktha Bellandur, where they ensured responsible management of 95% of their waste. They evolved the "2bin1bag" model, now used in more than 65000 households in Bangalore. It is also adopted in other cities in India with 3 live implementations in Chennai, Hyderabad and Nellore. Malini is an alumni of IIM Calcutta and DCE, Delhi. She has more than 2 decades of management experience in Banking/ IT across continents. She is a classic example of someone using their academic and professional experience to create solutions for social issues. Last, but not the least, she is a proud mother of two waste warriors – ages 8 and 10.
Watch the recorded presentation
Decentralized Processing (Divya – Saahas)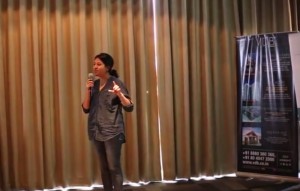 Divya has more than 12 years of experience in the area of Supply Chain Management and Operations. She has a PhD in Supply Chain Optimization from IIM Bangalore and has been a Consultant/SME for various engagements across industries such as FMCG, Industrial, Life Sciences, Environment, IT and Hospitality. She joined SAAHAS in Jan 2014 after championing the cause of "Segregation at Source" in her own apartment and moved by the mounting problems around waste management in Bangalore.
Saahas was established in 2001 as an NGO to spread the concept of "Segregation at source" and "Decentralised Waste Management". They were among the first such organizations in Bangalore to offer Waste Management Services based on the principle of Decentralised Waste Management. They now have a Pvt. Ltd. arm that provides professional Waste Management services to organization and apartments. Today, across 30 plus locations, the Saahas team consisting of about 120 people processes more than 10,000 kgs of waste per day! Divya is the Chief Program Manager at Saahas leading all the CSR funded initiatives including the "Decentralised Community Waste Management Programs".
04. Saahas – Decentralised Waste Management
Watch the recorded presentation – Part 1 and Part 2
Videos shared by Divya – Waste scavenging and Segregation into categories at Saahas facility
Community Composting (Savita Hiremath)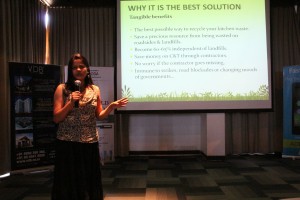 Savita Hiremath has been a journalist since 1997 and worked with Deccan Herald, The Times of India& The New Indian Express over 11-12 years. She was the Head of the Dept of Acharya Institute of Journalism for a year. She owns WordWise, a communication consultancy. Savita has been instrumental in setting up a successful SWM system for her apartment Sobha Althea-Azalea located in Yelahanka. She is currently a member of Solid Waste Management Round Table. In her blog — ENDLESSLY GREEN — she has written extensively on SWM, composting, landfill crises and other related issues. Recently, Savita became a member of the Climate Reality Project Leadership Corps. It's a global initiative launched by former US Vice President Al Gore. Mr. Gore personally trains the leaders who attend this program on the science behind climate reality.
Watch the recorded presentation – Part 1 and Part 2
Case Studies
After hearing about the garbage problem and various solutions, three Whitefield communities who were early adopters of waste management presented their experience to help how the knowledge was put into practice.
Shailaja Rangarajan from Balaji Pristine is a local SWM champion, who is very active not just in her apartments, but also in helping other Whitefield communities for SWM. Balaji Pristine is a good example of "where there is a will, there is a way". They have very little space for composting and dry waste segregation, but Shailaja, with her persistence and tenacity has made Balaji Pristine model apartments in Whitefield.
Zibi Jamal from Windmills of your Mind is a SWM team member in her community. WfyM proudly boasts 100% waste segregation compliance. They spent a lot of months and planned their process well, before asking the residents to implement. This has resulted in getting to 100% compliance in a short span of time.
Ketki Vahalia from Prestige Ozone, started working with her SWM team to implement waste segregation at Ozone in March 2013. Prestige Ozone is another model community in Whitefield due to its size, expansive gardens generating a LOT of garden waste and its early adoption.
What Can Every Individual Do (Anu Govind)
Anu Govind inspired the audience by laying out what every individual can do to help mitigate the waste problem.
Watch the recorded presentation
Conclusion
The presentations concluded with sharing the results of the survey conducted by Whitefield Rising SWM team and announcing the launch of Whitefield Rising SWM website that will become one place for Whitefield residents and communities to find information about waste management and related resources.