Make Your Parties Eco-Friendly by Switching from Disposables to Dinnerware on Rent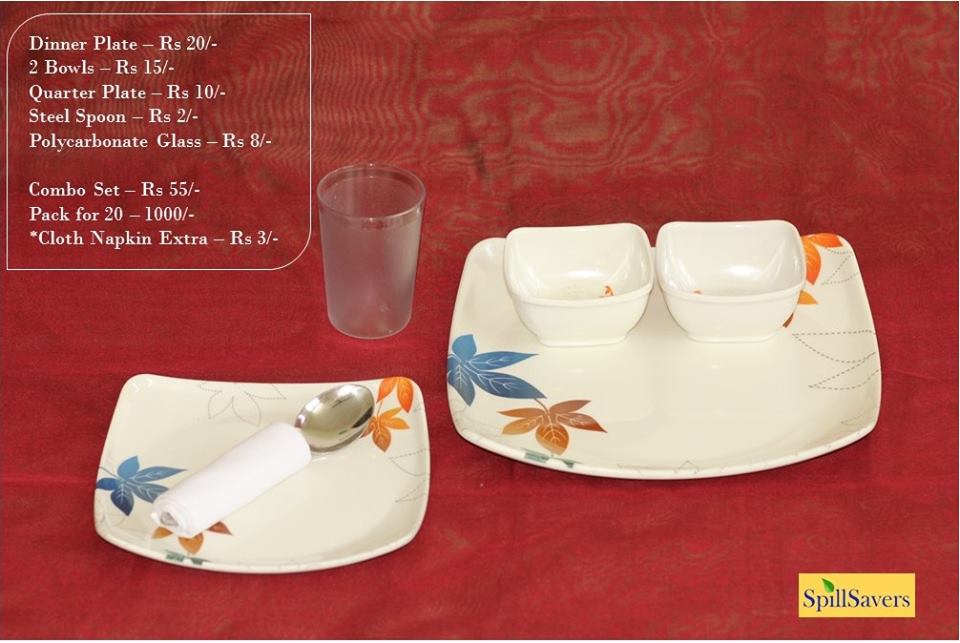 Two women from Bangalore are changing the use and dispose habits of people in the city. They are slowly replacing disposable ware with dinnerware that they rent out for parties.
Pooja Dixit and Shalini Goel, two friends from Bangalore, often conversed with each other about what they could do to alleviate the garbage menace in Bangalore. Their constant probing of the problem and urge to do something about it found a target in party waste.
The amount of waste generated by a single house party in Bangalore is often equivalent to a month's waste from the same household.
This waste is rarely segregated – plastic, paper and wet waste all end up in the landfills of the city. Pooja and Shalini had a brainwave – why not make dinnerware available for parties on rent? This simple idea could prevent loads of garbage from reaching landfills and harming the environment.
The two women started 'Spill Savers,' without much fanfare, but their popularity is growing by word of mouth.
Pooja says, "We did not even put up a poster but people hear about us and give us orders. There are so many people out there who care about the environment and want to stay true to their eco-friendly philosophy even when they are celebrating."
Caterers in Bangalore do provide plates on rent but Spill Savers supplies entire dining sets, which include plates, bowls, spoons, water glasses, and even cloth napkins.
One of the advantages of choosing disposables over reusable ware is the convenience of not having to wash and clean them. However, Pooja and Shalini had a solution for that too.
Pooja and Shalini decided their clients shouldn't hesitate to use non-disposable wares just because they have to be cleaned. Spill Savers takes on the responsibility of cleaning the dirty dishes. The dinnerware is picked up as is after the party and Spill Savers cleans it at their end. So the convenience aspect stays intact and hygiene is taken care of too.
With this easy solution available, why should people become party to the crime of filling landfills?
If you are in Bangalore, you know now what to do when you next host your party. And if you are not in Bangalore, shouldn't you be emulating this idea?
Check out their Facebook page to know more.
Article courtesy : The Better India
Adamya Chetana, a Trust that provides meals around Bangalore schools also has a cutlery bank.