Is Deepavali without Crackers an Oxymoron?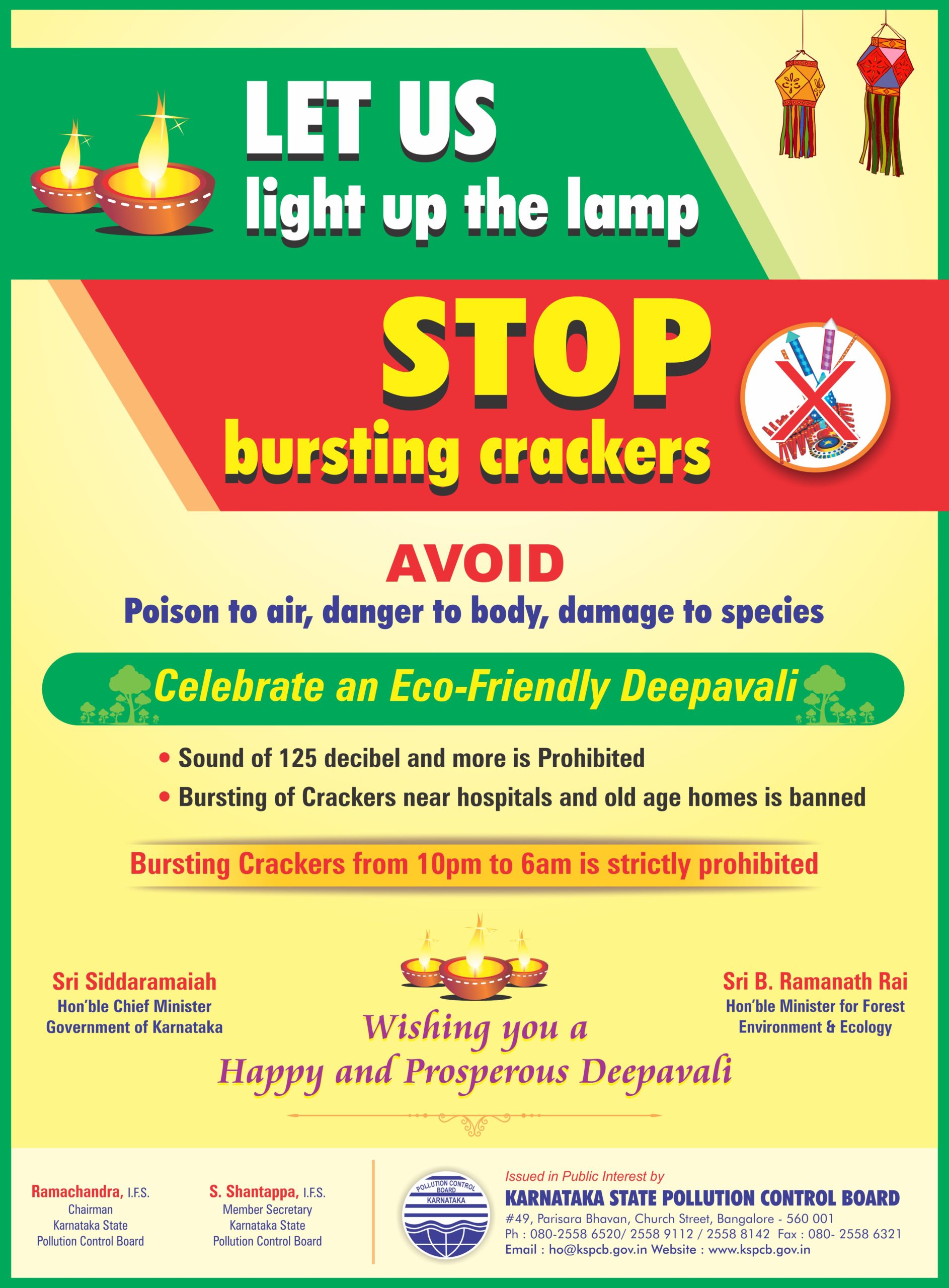 Is Deepavali without Crackers an Oxymoron?
by Pravir Bagrodia
Bengaluru 23 Oct. 2016
Diwali or Deepavali, literally a row of lamps, is just a week away. We look forward to the festival of lights year after year. During my childhood, I used to strongly associate crackers with the festival, but as years passed by, the focus shifted elsewhere. Cleaning and white-washing the house, decorating with leaves and flowers, lighting dozens of earthen lamps, performing the puja, preparing traditional cuisines, greeting neighbours, friends and relatives – all of these took centre-stage. 
Diwali is the biggest festival for our family and our community. It is spread over five days. Some years ago, I stopped associating 'firecrackers' as core to Deepavali. 
In years of reading our scriptures or while researching on the festival for newspaper articles, I found no mention of chemical-laden crackers. My children have gradually reduced use of crackers. We continue to buy a couple of flower pots and sparklers –  of the best make, with a declaration that its manufacturing was free of child labour. 
We have been creating awareness in the neighbourhood about the ill-effects of crackers. We have seen the immediate aftermath – my son's allergy/whizzing goes up if he is near the smoke. The deafening din disturbs humans and animals alike. Senior citizens, infants and pets are the worst affected. Fireworks between 10 PM and 6 AM violate the court ban. In 2015, the Union government gave an undertaking in the Supreme Court that a series of newspaper ads would be launched to create awareness about ill-effects of crackers. And we did see the campaign that followed.
We have a hard time in disposing of the toxic waste. So every year, we collect – very tough – the fragments and left-over chemicals, wrap it in waste packets and try to dispose it as hazardous waste. Each of us have to care for the environment. It is a 365-day effort.  Let us pledge this Deepavali to refuse, reduce, reuse, recycle; to treat each day as Earth Day. Happy Deepavali!