HC notice to Election Commission over missing names in electoral rolls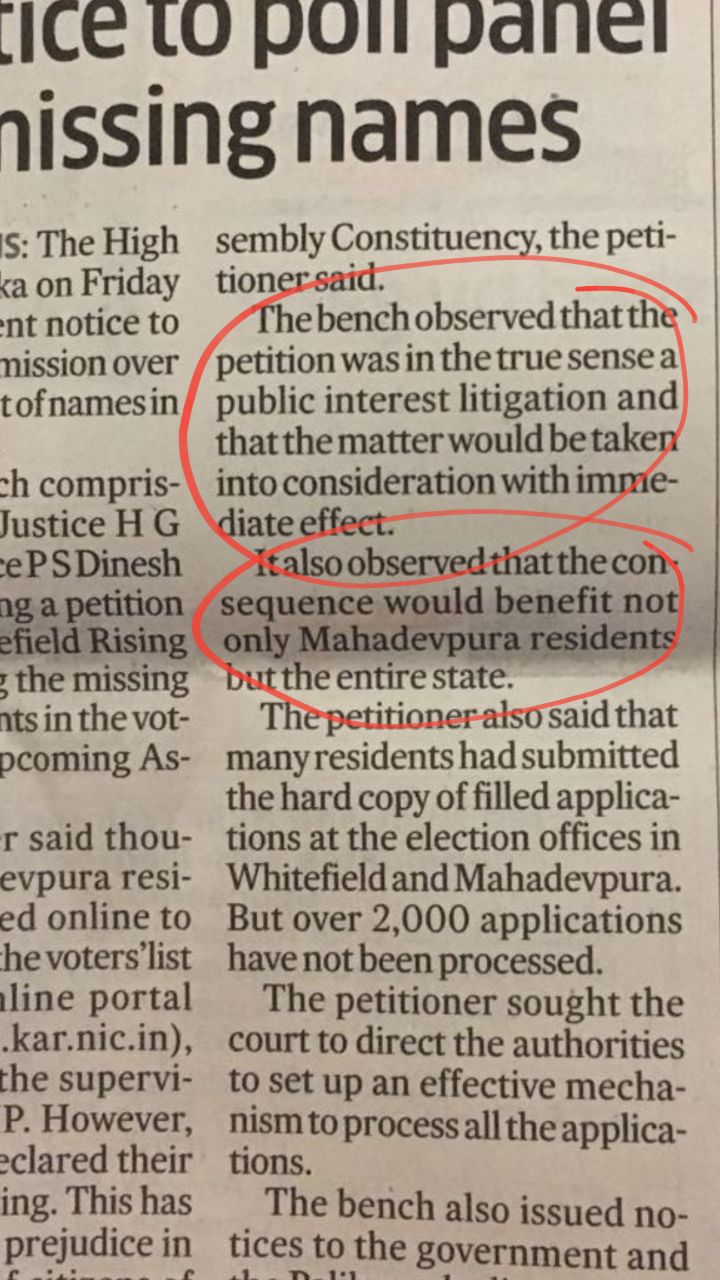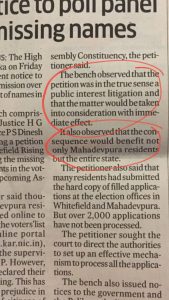 Today is a landmark day for Whitefield residents.
The High Court has ordered the Karnataka Government, Chief Electoral Officer-Karnataka and Election Commission of India (ECI) in response to a PIL where the petitioners raised several grievances relating to registration of voters  in Mahadevapura assembly constituency.
Read more about it in these newspapers.
Meanwhile the residents continue to face problems while trying to register to vote.
Experiences of  a Borewell resident and another one on their journey in getting voter id cards and why it is important to register and vote!