#COVID-19 Mission No Family left hungry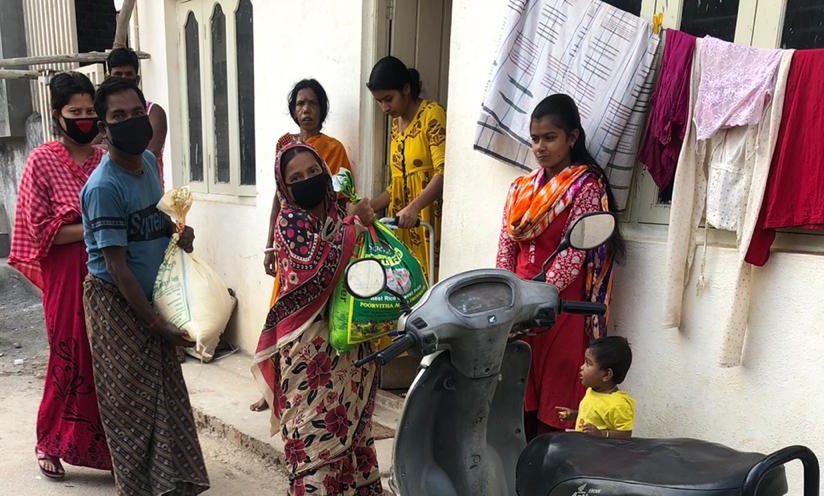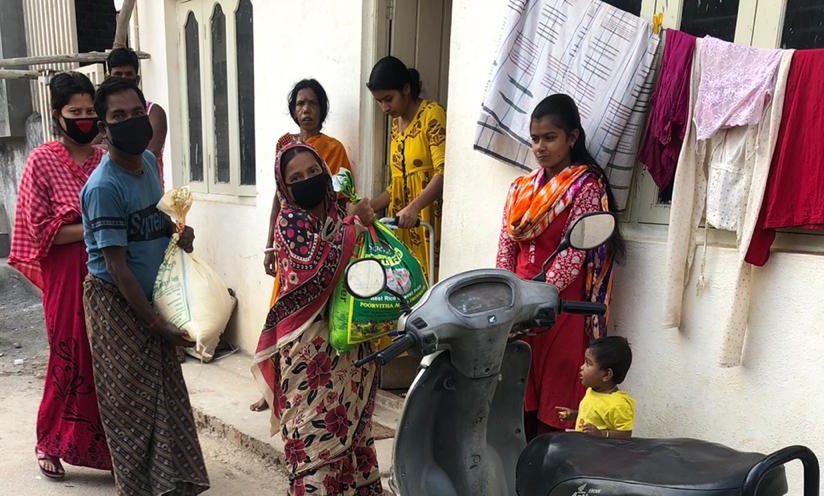 Through all this turmoil, most of us still have the certainty of three hot meals every day. However, the same can't be said for 276 million Indians living below the National Poverty Line. A majority of them work in the informal sector, holding jobs that halted the minute lockdown was enforced. Daily wage labourers have been displaced thousands of kilometres from their hometowns, and with the transportation ban in place, the only way to go back is by foot. Many have no choice but to stay in the cities where they work. They do this without any hope, stability, or knowledge of where their next meal is going to come from.

While the Bruhat Bengaluru Mahanagara Palike (BBMP) mandates that families like these should receive compensation for their lost wages in the form of rations, the reality is that many small pockets of Bengaluru are often forgotten about. Organizations like Whitefield Rising, Whitefield Ready and the Samridhdhi Trust are doing their best to bridge the gap, ensuring that no family in Whitefield is left hungry. Every day, volunteers drive out to remote stretches of the city to provide aid. Their backseats are loaded with gunny sacks containing essentials: daal, rice, atta, sugar, salt, and of course, several blocks of soap. Last week, I tagged along with a Whitefield Rising member to see how these packages are distributed. I also got to witness firsthand the paralyzing effects of the city-wide lockdown.

Our trip started at Kitchens @ Whitefield, a food delivery centre that has been functioning as the supplier since lockdown was enforced. Shailaja aunty explained exactly how the ration orders were processed. Asad, the manager of the kitchen, brings in calls from all over Whitefield requesting aid for the forgotten colonies. The number of families is tallied, and the quantity of food estimated to feed them is packed by the kitchen staff. "Asad's phone is ringing off the hook with orders. He's had to install an automation system just for calls to get through to him", aunty informed me.

Once five ration sacks were loaded in the car, we headed off to hand them out. Turning past the main road and onto a smaller network of streets, I noticed the instant change of scene. Main Whitefield felt like a ghost town, all barren sidewalks and bolted shutters. But here people swarmed around the open stores, their faces animated and mask free. It was unclear whether they were oblivious, lacked access to protective gear, or plain indifferent towards the magnitude of the situation.

In time, we reached our destination, a small house on a deserted, dusty road. All twenty members stood outside the cramped space, eyeing us anxiously, as though they were afraid of us forgetting them. They were all migrants from West Bengal and Odisha living temporarily in Bengaluru to receive treatment for life-threatening illnesses. Their families were here too, and their ages ranged from toddlers to the elderly. As we handed over the bags, they smiled deeply, thanking us. I smiled back, then stopped, feeling foolish. I had forgotten about the mask covering my face from my eyes down.

But the peril that the lockdown brought exposed a different side to some. Shailaja aunty recounted how some of the pleas for help turned out to be false claims. "We got a call from a group of Bihari labourers at a construction site. They said they were starving, and hadn't eaten anything in days. When we rushed over with food, we found another NGO serving food to them. When we asked why, they admitted that they preferred our rations over theirs."

Keeping this in mind, we went to Borewell Road, where a security guard had been calling frequently, begging volunteers for handouts. The team collaborated, double checking that every settlement on the road had received their rations. They went to confront the sheepish guard, who had, in fact, been hoarding. He must have not realized that the two numbers he had been calling were connected.

As the number of cases continues to rise in India, it is indisputable that this lockdown period is here to stay. We've all had to make countless sacrifices, whether it was being away from friends, or having to cancel a trip. But we are also gaining something from this experience: the knowledge that we can come together as a community to help out those who need it. It is what will help us emerge from this tough time, unscathed and strong.
————– Sanjana Shahane