Calling our Water Warriors!
Did you catch Whitefield Rising's INKtalks Water event at Jagriti on Saturday April 5th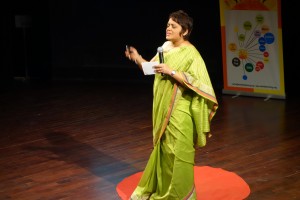 ? You know I am just another concerne
d Whitefield citizen – just
 like you! I want to mention that I was ecstatic to see the turnout on Saturday! Thank you for spending your morning with us, and for all your questions and concerns throughout the event!
Firstly – if you have not done so already, we urge you to 
complete the water survey
. I have decoded some initial statistics for us – here is our story today…
Nearly 50% of us buy tanker supplied water – we are not really self sustained!
80% of our borewells are greater than 600 ft deep – if you recall Alok of T-Zed told us that his borewells are in the range of 120 to 200 ft. We are digging deeper, spending more resources.
Our average water consumption is between 400 – 1000 liters per person/ per day – as opposed to average government estimates at 150 liters per person/ per day!
While we all worry about the deteriorating water conditions in Whitefield – the good news is that the solution is in our hands! And another piece of good news is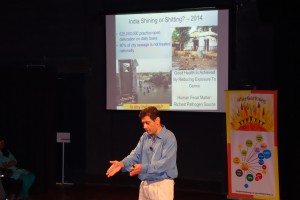 that if we do our piece, and tell others about it – we can inspire them to take their steps! Whitefield Rising is your platform as there is success in numbers!
The presentations for the water event 

are available over here

.

If you want to assess your community's re-charge, harvest, grey-water/eco-STP proposal, we are here to help! We can offer (some of us, pro-bono) opinions and share our
experiences.
If you are about to start a re-charge, harvest, grey-water/eco-STP project, we want to hear about it, blog and broadcast your efforts and successes on our website.
If you want to join hands to work on the 'larger picture' – including start conversations with BWSSB, work on cleaning up our wonderful lakes and more, please write to water.warriors@whitefieldrising.org
Below are the speakers contact details for you – feel free to reach out to the experts. But do circle back about your efforts to water.warriors@whitefieldrising.org to help us help you 🙂