Black Fridays: Whitefield Bachao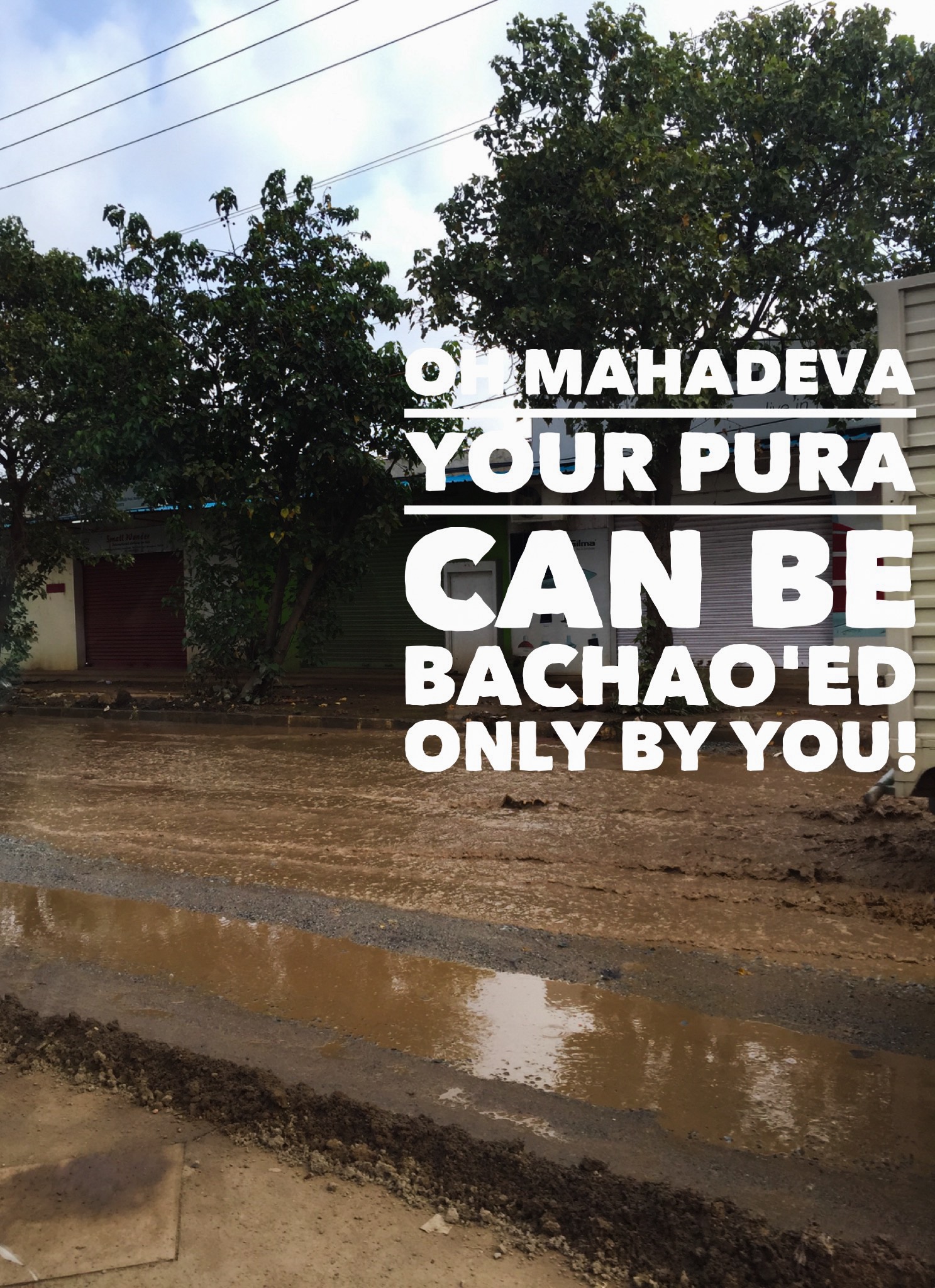 Whitefield Bachao.
Mr Government, We want no politics. We just want governance.
We become citizen traffic wardens to manage traffic. We search high and low for solutions to our polluted waters. We clean up garbage and plead for your regular service. We register to vote and wait on tenterhooks to see if you will register us. We wade through 3 hours of traffic as our families suffer. We watch as those that cannot articulate like we do suffer for basics as no humans should. We plead for you to open up the school intended for school children.
If you came to Whitefield you will quickly realize,  Whitefield is no silicon Valley.  That idea may not make the cut even for the Amar Chitra Katha!  Would it be too much to ask for Garbage pick up and sewage free water? Would it be too much to ask for more road and less pothole?  Must the execution of govt works have the lowest bar ever? Can we not lay a road without digging it up in 3 days? Must we have no pride at all in what we do?
This Aug we ask for Freedom again. Freedom from the clutches of corruption, red tape and politics. A freedom for your ethical officers to do their work.  Freedom for the people to give you their vision for their land.  Freedom for Whitefield to Rise.
Whitefield Rising
Clarification:
The term "Whitefield" is being used to refer to large areas of Mahadevpura because the term has become synonymous with IT, Growth and migration. On the map, the actual Whitefield geography is very small. We are not referring to just that area. The lines on the poster are a play on the word "Mahadevpura" pleading with the lord ie "Mahadeva" to come save us.