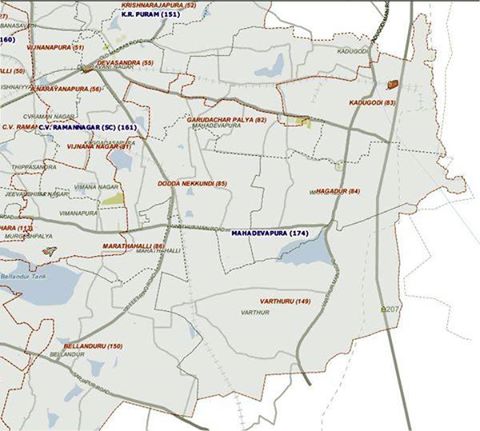 Dear Corporators of Mahadevapura,
If you are wondering why there are more posts of HAGADUR Ward development works in this forum when compared to Other Wards,
it is because they have an ACTIVE Ward Committee which is collaborating with the Ward Engineer and Corporator on a daily basis.
We get UPDATES from them regularly on Major Milestones which we publish. We Kindly request ALL the Wards to activate their CITIZEN Ward Committees as soon as possible and engage them by way of Monthly Committee Meetings.
We look forward to publishing good work done across ALL Wards.
Thank you !
Muniswamy Bjp Corporator Kadugudi – Kadugudi
S Uday Kumar Urs – Hagadur
N Ramesh Corporator Marathahalli – Marathahalli
Smt Swetha Hoodi Vijay kumar – Doddanekundi
MTB Rajesh – Garudachar palya
A C Hariprasad – Hoodi
What is a ward committee?
A ward committee is a group of citizens from within the ward who help strength governance and administration in the ward by their voluntary participation in fixing the problems that ward residents face.
A typical ward in BBMP has 35,000 or more voters. At that scale, it is impossible for even the elected corporator to be in touch with the issues of all voters in the ward, and respond to them quickly. Different public services in the city are also provided by different agencies (BBMP, BMTC, BWSSB and so on), creating further complexity. To help overcome this, and bring governance nearer to the people, in the 74th Amendment to the Constitution of India, it was proposed to create citizens' committees in each ward.
Ward committees are important because of three reasons. Since there will be one committee member for every 3000 voters or so, s/he will be more accessible to the voters, and can keep in touch with them much constantly. Also, they create a more inclusive political atmosphere. I.e. even those who did not vote for the corporator during elections can feel that there is representation for some of their preferences, through their nominees in ward committees. And finally, ward committee members can bring their special knowledge to help solve problems. Since the corporator cannot be expected to be informed about technical and knowledge issues of all domains, it helps to have a larger body of persons whose knowledge and expertise can help the corporator perform his/her function.
During the last tenure, High court had ordered the formation of ward committee.