All of us residing in cities, generate significantly more waste per person than those residing in villages. Individually, we are accustomed to just getting the waste out of our house, without being aware of where it goes and what happens to it. Most of the urban areas in India, collect their waste and dump it in some rural area, creating garbage mountains.
Specifically, Bengaluru sends its waste to 7 different landfills in villages around Bengaluru. Surely, you have heard about the "Mandur Crisis" – the fact that the Mandur villagers protested against having the landfill in their vicinity. But do you know why? Learn about the health and safety issues at Mandur.
So, think about it – would you like someone to dump their garbage near your house, creating a smelly, unsightly, toxic and disease causing garbage hill, rampant with flies, mosquitoes and rodents?
Well, this is no longer an option for Bengaluru as per the BBMP regulations since late 2012. It is now mandatory to segregate the waste we generate in Bengaluru, in order to significantly reduce the amount of waste that goes into landfills.
While it is the law in Bengaluru, we would argue that it is our moral responsibility to our fellow citizens and our future generations to manage our waste responsibly and ethically.
---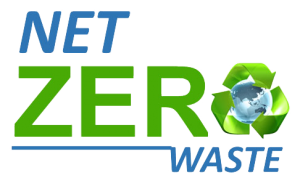 Whitefield Rising SWM team has been reaching out to communities as needed to help them with their waste management process. Recently, we organized a SWM event to kick-up our own efforts to reach many more communities and create a framework for spreading the awareness and knowledge about the various methods, tools and resources available to implement a successful solid waste management program for communities.
April 19, 2015 Event – Speaker videos and presentations
---
SWM in Whitefield Communities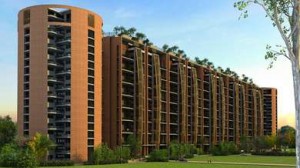 Many Whitefield communities have already implemented waste segregation and management program. Heck! Some have had the program running for close to 2 years!! Find communities like yours to get started.
Whitefield communities with SWM program
Or, if you are already a pioneer and have it implemented in your community, see if your neighbours are following the law – if not, reach out to them today!
---
Bruhat Bangalore Mahanagara Palike (BBMP)
BBMP is the governing body when it comes to all things related to garbage – regulations, enforcement, collection, processing and disposal of waste. BBMP charges for their waste collection services, just like water or electricity.
In September of 2012, BBMP released a notice and mandated that bulk generators must segregated their waste or face denial of pick-up services and legal penalties. It also authorizes private vendors to collect and process waste on their behalf.
Bengaluru city is divided into wards. Each ward has its administrative office, a group of localities and projects under it. Whitefield broadly falls into the following wards (with links to detailed information).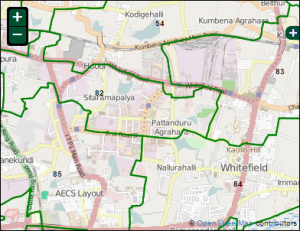 Ward 52 – Hoodi
If you want to explore other wards in Bengaluru, here is the link – BBMP wards and representatives.
---